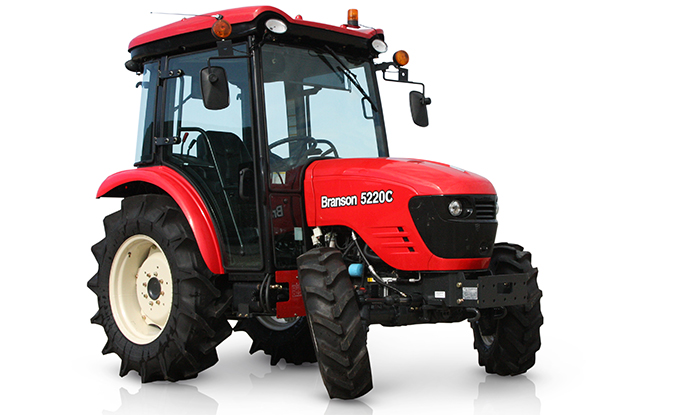 Korean built Branson tractors, new to the UK and imported by Hampshire company Riko are designed 'to give the operator a safe, comfortable ride'.
Separate hydraulic pumps - one for the steering, one for rear linkage and spool valves – ensure consistent, precision steering.
Front axle with caster angle gives anexceptionally good turning circle.
The driver's platform is kept clear so it is easy to step on and off and through from either side. Clear front floor panels help protect the driver from spray from the front wheels.
Front opening bonnet for easy access for servicing all models, with under floor fuel tank on larger models for easy and clean re-fuelling.
Large or small, Branson tractors have a model to suit all needs ranging from 21hp to 55hp.
Every Branson tractor comes with a warranty to ensure total peace of mind: 48 months / 2000 hours on the engine and powertrain - 24 months / 1000 hours on the remaining parts.