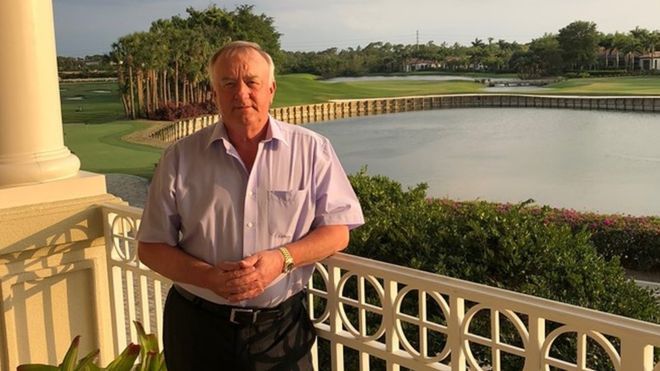 A British farmer who ran one of the biggest poultry farms in the UK has died in a plane crash in a remote area of Canada.
Shropshire farmer Alan Simpson, 72, was co-pilot in the Piper PA-46 Malibu which crashed into a mountain in the remote Labrador region during 'poor weather'.
The other co-pilot, Sam Rutherford, was injured in the crash and is thought not to be in a serious condition.
The incident happened on 1 May as the pair were flying back to the UK from Canada which would have taken him across Iceland.
An investigation is currently under way to determine the cause of the crash.
Mr Simpson's family said he would be 'deeply missed'. The National Farmers' Union said it was 'deeply saddened' by the news.
Himself and son Charles both ran Alan Simpson Farming Ltd, one of the biggest poultry farms in the UK with a half a million bird capacity, based in Prees.