Auctioneer Cheffins is to hold what could be one of this year's largest on-farm sales, with over 150 high value lots including 14 tractors.
The East Anglian-based auctioneer will host the major machinery auction on behalf of Wilson Farming Ltd in Samlesbury, Lancashire.
Taking place on 16 February, the sale will include 14 tractors, six forage harvesters, three self-propelled mowers, two loading shovels, grassland machinery and implements.
Wilson Farming Ltd is a multi-award-winning business, which was established in 1970 in Samlesbury, Lancashire.
The family-run agricultural contracting and hire firm has over 40 years' experience in the field and offers the latest in equipment and technology, as well as having a stock of spare parts and an effective repair service.
Highlights of the sale include a 2020 John Deere 6215R with an estimate of £115,000, a 2020 John Deere 6155R with an estimate of £95,000 and a 2020 Fendt 720 with an estimate of £90,000.
Others include a 2011 Class 960 Jaguar with an estimate of £80,000, a 2011 Claas 940 with an estimate of £70,000 and a 2021 Krone Big M 450 self-propelled mower with an estimate of £235,000, whilst a 2021 JCB 419S loading shovel is set to sell for £130,000.
Oliver Godfrey, director at Cheffins said: "This mammoth sale is set to be the biggest of 2023. It includes stacks of well-maintained machinery and is all part of Wilson Farming Limited's comprehensive fleet renewal policy.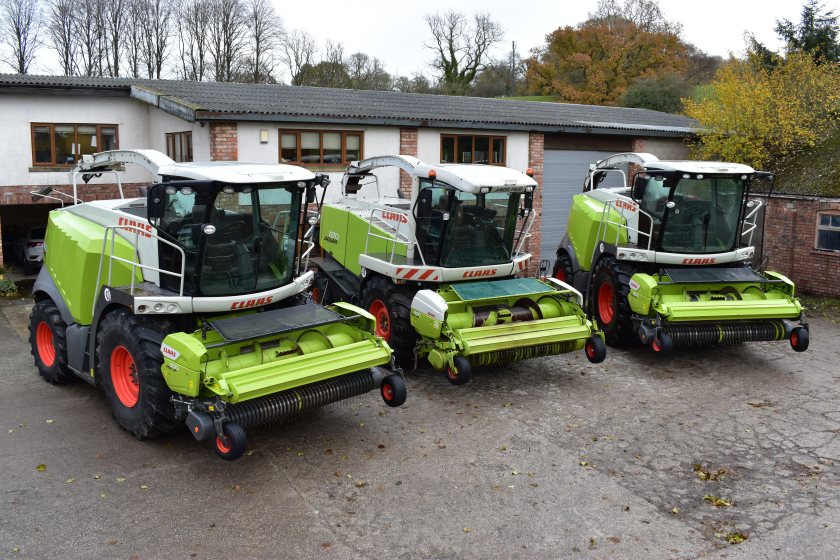 "This presents an unrivalled opportunity for buyers to pick up modern farm machinery in an instant, negating the long lead times for new stock which has hampered progress for many farmers and dealers for the past two years.
"The market for the best in class of second-hand machinery continues to go from strength to strength, as long lead times for new kit, coupled with a lack of stock within the market drives prices."
Ian Wilson, of Wilson Farming Ltd, said the auction was part of the firm's extensive equipment replacement program for 2023.
"At Wilson Farming Ltd we offer a full line of agricultural contracting along with the nationwide hire of tractors, loading shovels and grass and maize harvesting equipment.
"We are delighted to continue supplying agricultural services using the latest machinery to both our hire and contracting customers for many years to come."
The sale will take place on 16 February with a viewing day on Wednesday 15 February at Huntleys, Samlesbury, Lancashire, PR5 0UN.