Rural areas are at risk of becoming 'enclaves of the affluent' unless the Government acts on pressing issues, including the lack of affordable housing and the impact of austerity.
This is the message from a coalition of 12 leading national organisations, which includes the NFU, the CLA and the Campaign to Protect Rural England.
The so-called 'Rural Coalition' is urging ministers to 'up their rural proofing game' on Brexit and other key public policy areas to deliver a fairer deal for the over nine million people in danger of being 'left behind' in rural areas.
The coalition is today (6 July) issuing a statement, identifying the key principles, policies and actions which the new Government is being urged to apply to secure a 'living, working countryside' and give rural communities a sustainable future.
These include a planning system and funding regime that delivers a 'meaningful increase' in the number of affordable homes outside of towns and cities, fair distribution of funding between urban and rural areas for all services including healthcare and transport, and an industrial strategy that 'realises the potential' of rural areas.
'Virtually sidelined'
The coalition said the recent general election campaign 'virtually sidelined' rural issues by both major parties.
The coalition has thus called on ministers to recognise that rural businesses are 'diverse' and rural communities share the same varied needs as those in cities.
With the Brexit negotiations underway, the statement highlights that EU trade, regulations, funding programmes and migrant labour have all helped to shape rural areas.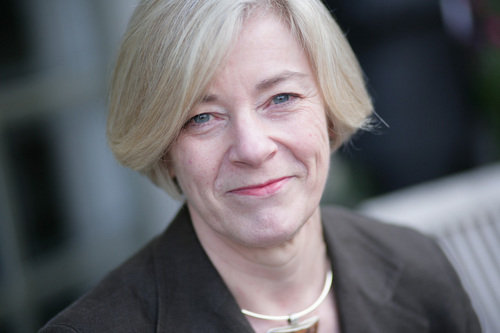 It calls for Whitehall to 'rural proof' Brexit and post-Brexit policy decisions, to ensure that they meet rural needs.
For example, the coalition has highlighted that key grant funds for rural businesses and projects – the LEADER and EAFRD programmes – will cease after exiting the EU, with 'potentially severe consequences' for the rural economy.
'Left behind'
Seventeen per cent of England's population live in rural areas, supporting some 520,000 businesses, employing nearly 3.7m people and generating £404bn every year for the national economy.
Yet the rural coalition warns that many rural dwellers feel 'left behind' or ignored, with key services cut back because of public sector austerity.
Rural local authorities receive much less funding (per resident) than other local authorities, and residents face starker challenges in accessing services including physical and mental healthcare and education.
Members of the coalition also want to see business support and infrastructure reach rural areas, so the rural economy can grow.
They say any Industrial Strategy must put in place support to release the potential of rural areas and to address market failures.
'Very real challenges'
Margaret Clark CBE, Chair of the Rural Coalition, said: "The Government must recognise that rural England is not just about farming and the environment, and address the very real challenges facing those who live and work in our smaller towns and villages.
"For too long, rural people and businesses have been left behind and sidelined in the national political debate.
"It is time for Government departments to up their rural proofing game to achieve a Brexit deal and domestic policy agenda that works for rural communities.
"From now on, all policies and their implementation must be properly assessed to ensure they meet the needs of the millions of people who call the countryside home.
"Rural communities deserve to have a sustainable future and the time to act is now."