Cold Control, the award winning air-conditioning and refrigeration specialists, were the preferred contractor to facilitate the air conditioning and refrigeration requirements for the award winning Newlyn Farm shop, North Warnborough, Hampshire.
Newlyn Farm Shop is situated within 500 acres of family run traditional working farmland. Belonging to a mixed farm with a diverse range of enterprises, the Farm shop has a renowned reputation in the area for fresh quality produce, winning the 'Best Local Food Retailer' category in the Countryside Alliance Awards in 2008.
To maintain their award winning standards, it is imperative that the shop ensure that their award winning produce is offered to the consumer in the best possible condition of freshness and appearance, as well as maintaining its rustic, traditional feel.
Award winning contractors themselves, Cold Control were an obvious choice for the Farmshop. They supplied and installed the two Smela Serve-over meat counters, the Butchery meat prep area, well-lit accessible dairy and delicatessen displays. They also supplied, installed and commissioned six cold-rooms, humidity controlled meat display cabinets, point of sale ice cream freezers and air conditioning for the main shop and coffee shop area.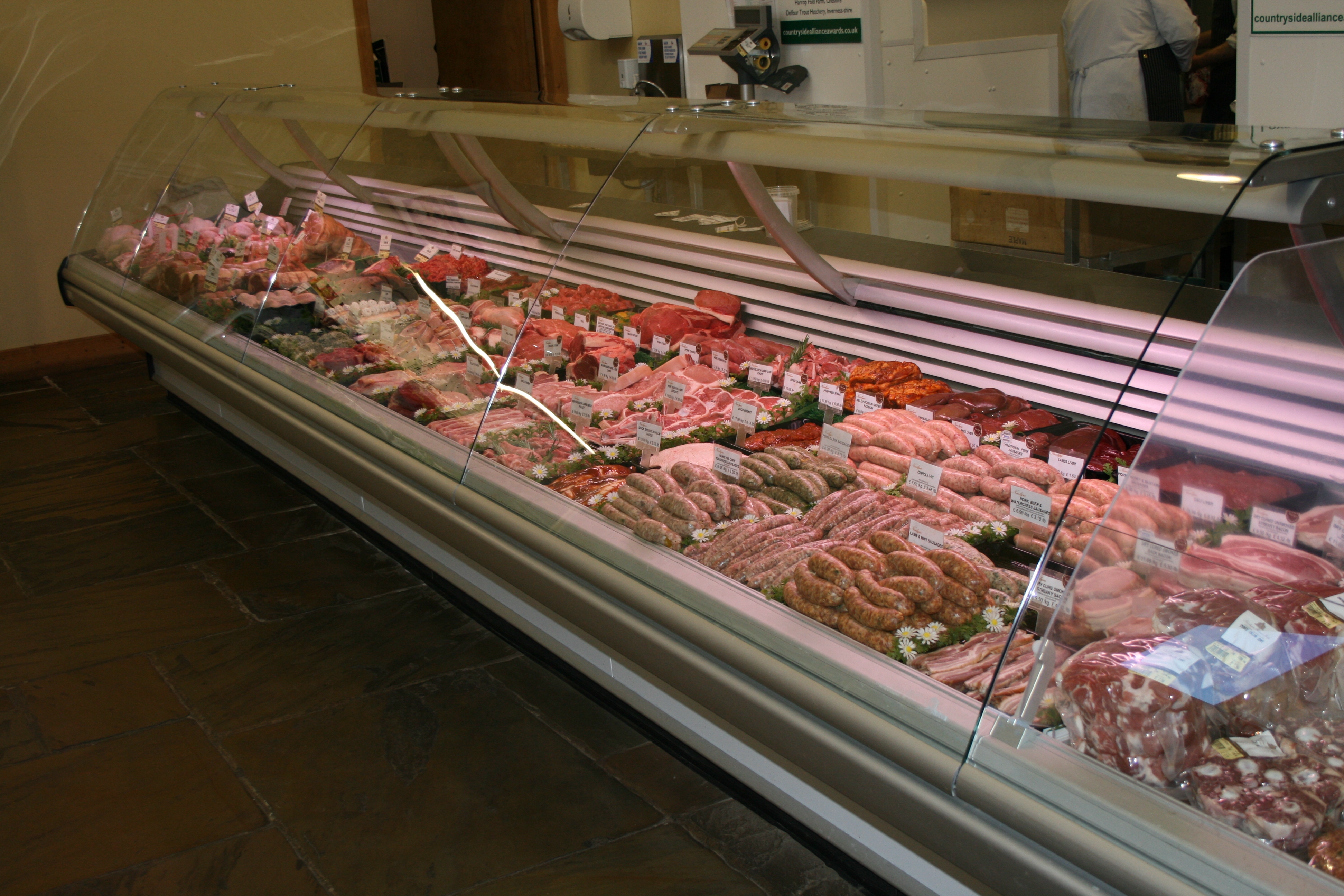 Cold Control project managed the entire cooling requirements at the Farmshop, ensuring that common food hygiene considerations were adhered to at all times.
All food businesses are required to implement and maintain a stringent permanent procedure based on the principles of hazard analysis critical control points (HACCP). These are the food businesses responsibility, to ensure that they provide good quality and safe produce to their customers.
Newlyn Farm shop recognises and appreciates these quality measures. To prove that food is supplied and sold in a hygienic way, the proprietor should be aware of the critical steps for food safety and food safety controls must be in place, maintained and reviewed. An efficient refrigeration system can ensure that food will stay at the correct temperature, which is essential for slowing bacterial growth, therefore preventing or reducing the risk of sickness and other bacteria related illnesses. The correct temperature can also help to maintain the appearance of fresh food, helping it to keep its appeal for longer. Cold Control's expertise cover the HACCP principles as well as up to date industry legislations and regulations. They support and guide their clients to ensure they are running an efficient and safe business.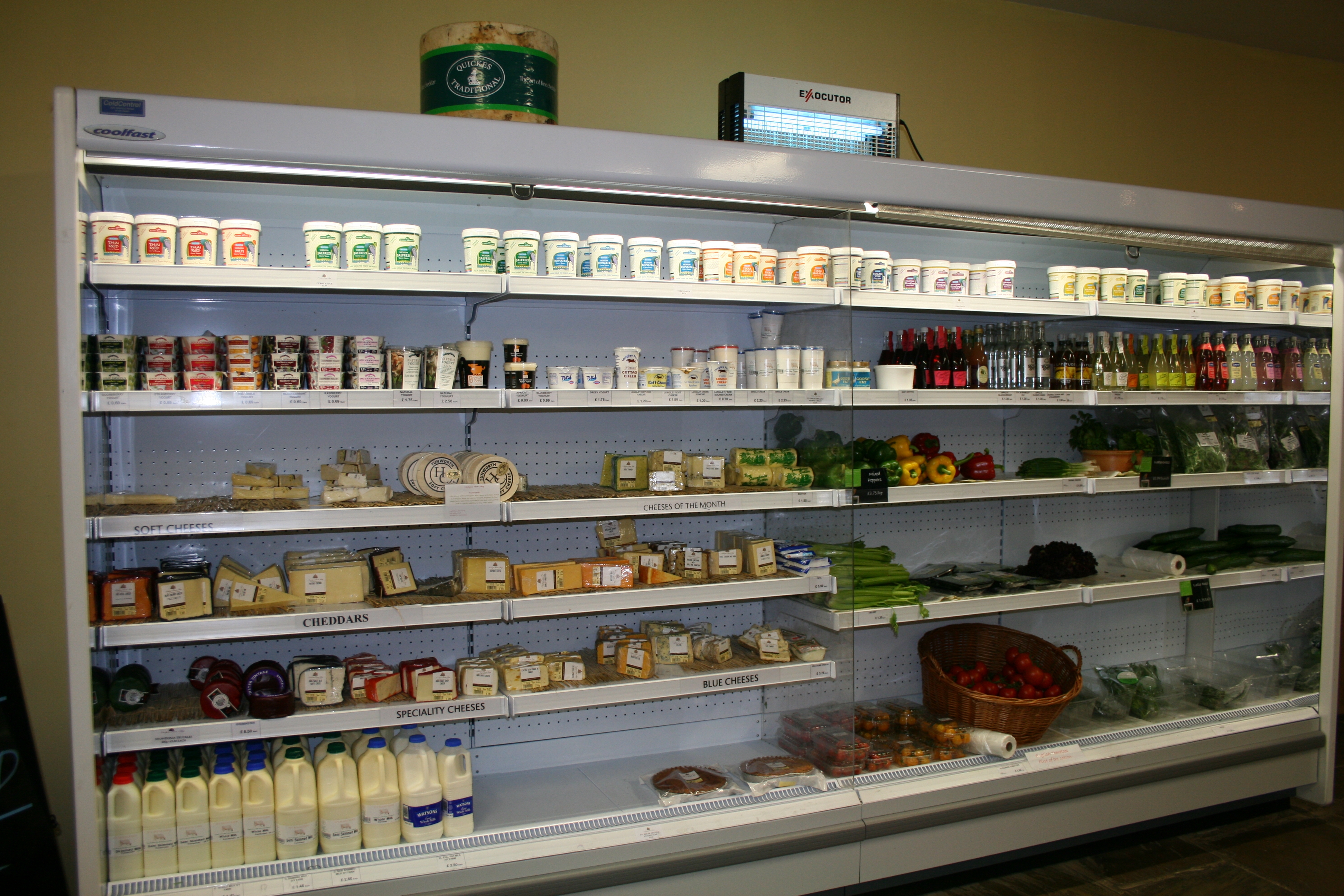 It was this attention to detail, and totally encompassing service that ensured Cold Control were selected as the preferred contractor for the complete refrigeration installation at Newlyn's new farm shop, which is based in Wayhill, Andover. They have been recently commissioned to install two walk in chillers for the fresh meat and produce, as well as four upright Tefcold UFG1380 freezers, two Kleo multi decks with canopy lighting and one Pastorfrigor, Klara serve over meat deli.
Laurie Fisk, Technical Director for Cold Control commented, 'For food serving establishments such as Newlyn's Farm, it is imperative that correct efficient refrigeration is in place to ensure that food is kept fresh, eliminating food poisoning and therefore protecting brand integrity. Cold Control were able to use their extensive knowledge and expertise to provide Newlyn Farm with the most reliable equipment whilst maintaining the aesthetics of a traditional high end Farmshop'.
Cold Control apply their refrigeration and air conditioning experience and guidance to all projects. They are able to take the client from the initial conception through to the completion stages, and offer support thereafter with their service and maintenance contract. They have the expertise to work with the needs of a client, designing bespoke systems for a wide variety of businesses.
For more information on Cold Control's service offering and maintenance please call 0844 9670573 or alternatively visit their website www.coldcontrol.co.uk.