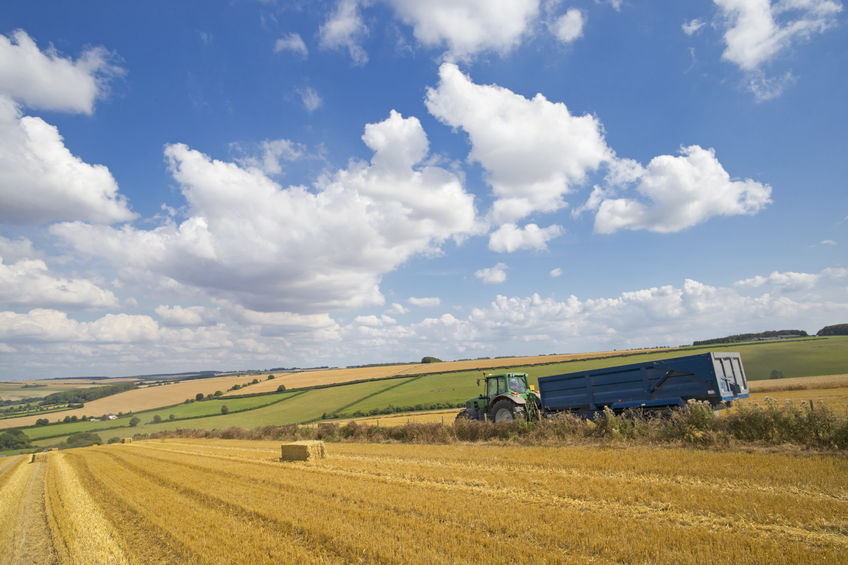 A Commission is to travel around the country asking the general public and farmers what matters to them regarding food, farming and the countryside as the UK edges towards leaving the EU.
The Royal Society of Arts (RSA), an organisation that seeks to enrich society through ideas and action, has announced its programme of public engagement, including a UK-wide bike tour.
It will hold locally-led inquiries in Cumbria, Devon and Lincolnshire and devolved inquiries in Northern Ireland, Wales and Scotland.
The RSA's Food, Farming and Countryside Commission has reviewed more than 1000 different policy proposals proposed by the experts – think-tanks, government bodies, interest groups and other influencers.
This reveals that while many are calling for significant change, proposals remain largely siloed and some topics important to rural communities are missing.
The Commission's tour is hoping to close the gap. It will give farmers and rural businesses, who will be among the most affected by Brexit, a say. It will ask what matters to them and what changes they'd like to see.
The Commission is also calling for ideas - practical proposals that will make a difference. The call opens today (26 April) and closes on 31 May.
The unique public engagement programme will work with citizens, farmers, growers, businesses and community groups, to trial and recommend solutions that have the potential to transform the UK's food and farming system.
'Bigger picture'
Sir Ian Cheshire, chair of the RSA's Food, Farming and Countryside Commission, said potential ideas are "much broader" than just focusing on replacing the Common Agricultural Policy and farming subsidies after Brexit.
"We're looking at the big picture, linking food, farming, environment, health and economics, to create a positive, lasting future for the countryside, to be enjoyed by all - including the majority of us living in cities," Sir Cheshire said.
"In taking this approach, we want to know what's on your plate. We want to know what matters to you about the food you buy. But we also want to know what else is 'on your plate' – what matters to you about where you live and work?"
Sue Pritchard, Commission Director said: "Hearing from experts is important, but we know we all shape the future of the countryside, farming and the food sector every time we put food on the table, turn on a tap or go for a walk in the hills.
"I think people will share the Commission's goal of finding ideas that work for all of us – good for rural communities and the rural economy, good for our health and good for the planet."
The tour follows news of the NFU appealing to farmers to participate in the government's consultation on the future of farming, calling it a "vital moment in time".
UK bike tour
Week commencing April 23rd in Lincolnshire
April 30th in Derbyshire and Nottinghamshire
May 7th in Scottish Highlands
May 14th in North East Scotland
May 21st in South East Scotland
May 28th in Central Scotland
June 4th in South West Scotland
June 11th in Northern Ireland
June 18th in Northern Ireland
June 25th in Northern Ireland and Cumbria
July 2nd in Northumberland
July 9th in Yorkshire
July 16th in Lancashire
July 23rd in Cheshire and North Wales
July 30th in North Wales
August 6th in West Wales
August 13th in East Wales
August 20th in Shropshire
August 27th in Staffordshire, Birmingham and Warwickshire
Sep 3rd in Gloucestershire and Wiltshire
Sep 10th in Somerset and North Devon
Sep 17th in Cornwall
Sep 24th in South Devon and Dorset
Oct 1st in Hampshire
Oct 8th in Oxfordshire
Oct 21st in Surrey and West Sussex
Oct 28th in East Sussex and Kent