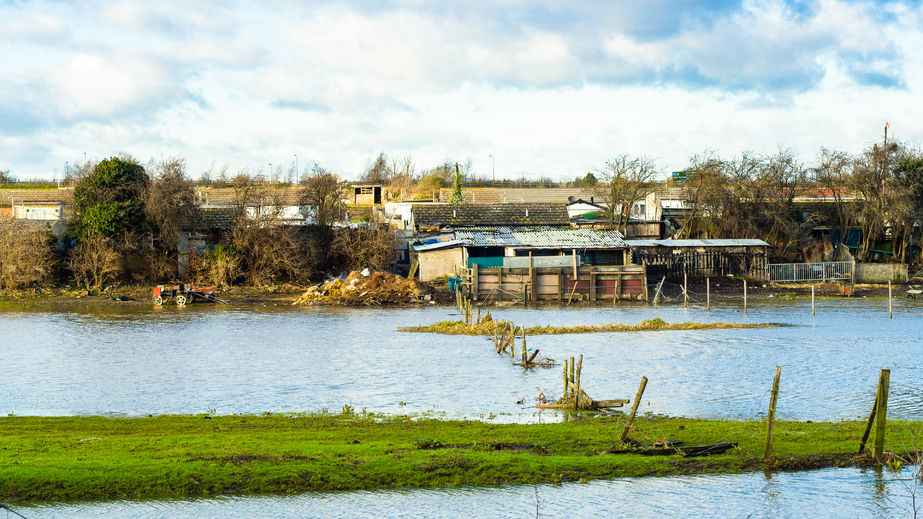 From claims reported by noon yesterday, leading rural insurer, NFU Mutual, estimates that the weekend's devastating floods centred on Cumbria will lead to claims costing over £20m.
NFU Mutual, which insures over 75% of UK farmers and thousands of rural homes and businesses, has launched its emergency claims plan to speed help to its policyholders and is already dealing with over 200 flood claims.
"Our network of local agents across the north of England is telling us that events in Cumbria are on the scale of the 2005 floods; with the potential to be even worse," said Matthew Scott, NFU Mutual Chief Claims Manager.
"The flood waters are more widespread than in the 2005 and 2009 floods so we anticipate that more homes, farms and businesses may be affected than in the previous floods. However, we have had reports that some of the worst-hit areas in the earlier floods have not suffered such severe damage this time.
"We have activated our emergency plan and our network of local agents is working hard to support their communities.
"Our local branch network means we've been able to react quickly and provide immediate assistance to families and businesses in all of the areas worst affected by storm Desmond.
"In Appleby, for example, where flooding has cut the town in half, local agent Amanda Wallbank is paddling through flood water on one side of the river to visit flooded policyholders, while her colleague is doing the same on the other side of the river.
"Our priority is to make contact with all seriously-affected homeowners and businesses. We are making emergency payments of £500 - or more if necessary - and arranging emergency accommodation for people who are unable to stay in their homes.
"Our branch offices are supported by dedicated national and regional claims teams who are utterly focussed on helping our members during what is clearly a very difficult time."
While Cumbria is the worst-affected part of the UK, the weekend's floods and storms have also caused damage to homes and businesses across the north of England, southern Scotland, Northern Ireland and North Wales.
NFU Mutual Flood Protection Guide
During a flood
• Remember that personal safety is your prime concern. Don't go into rooms with standing water if the power is still on, and don't use electrical appliances affected by, or in contact with, moisture
• Don't take unnecessary risks to save possessions
After a flood
• Do not drink tap water until the all-clear is given
• Your electrical system needs to be checked and safety confirmed before turning back on
• Take photographs of damaged items – you can use a 'phone camera - as this can help with the claim