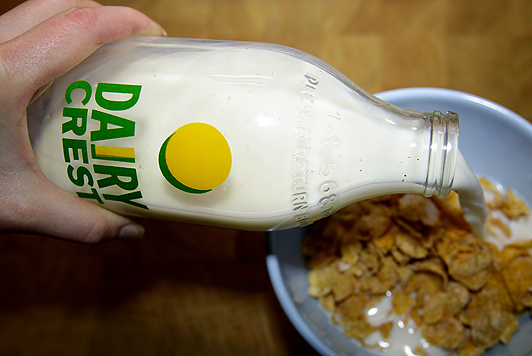 Dairy Crest's revenues have increased by 2 percent to £224.9m thanks to the strong performance of two of its cheese brands.
Adjusted profit before tax is up 13% to £22.7m, the British-owned company said.
Cathedral City and Clover deliver strong revenue growth of +7% and +9% respectively.
Mark Allen, Chief Executive of Dairy Crest said innovation continues to shape the business, having recently launched new products in all categories.
"We have delivered a good first half performance driven by our two largest brands, Cathedral City and Clover. Demand for our Functional Ingredients continues to grow," Mr Allen said.
"We understand the importance of staying ahead of the market and ensuring we are meeting consumers' needs. Food provenance, health and wellbeing are core themes which we will continue to focus on."
He added: "Our investment at Davidstow is progressing as planned. We are pursuing a number of opportunities to take Cathedral City into new international markets as well as deepen its penetration into existing domestic channels, capitalising on its status as one of the UK's top ten brands according to YouGov. We are confident in delivering our expectations for the full year."