There was a 4% fall in fly-tipping incidents over the last year, according to new government figures, but rural campaigners warn they fail to to reflect the full scale of the crime.
For the 2021-22 year, local authorities in England dealt with 1.09 million fly-tipping incidents, a decrease of 4% from the 1.14 million reported in 2020/21.
The percentage of fly-tips involving household waste fell from 65% to 61% during the 2021-2022 period.
The most common size category for fly-tipping incidents was equivalent to a 'small van load' (32% of total incidents), followed by the equivalent of a 'car boot or less' (26%).
New actions brought on by the government, including increased penalty fines, may have led to an overall decrease in incidences.
While the figures have been welcomed, rural groups warn they do not scrape the surface of the full scale of the crime, as cases on private land are not recorded.
The Country Land and Business Association (CLA), which represents over 28,000 rural businesses, said two-thirds of all farmers and landowners had been a victim of fly-tipping.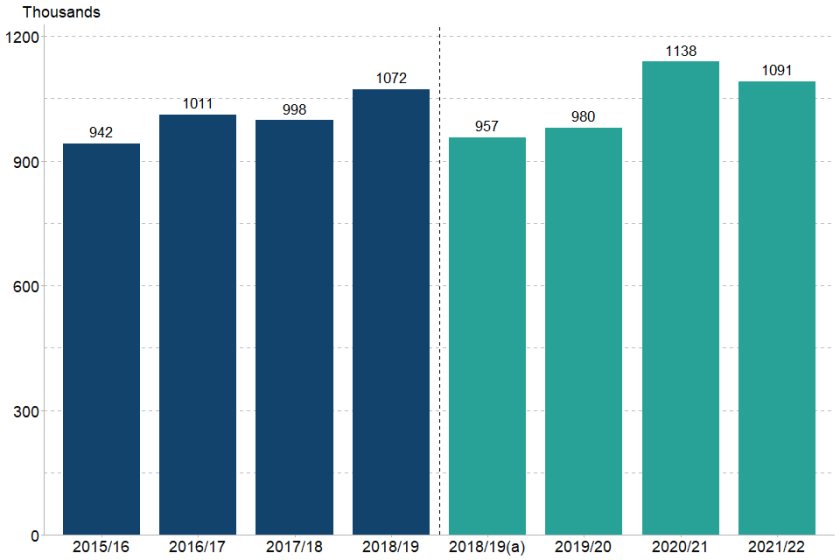 It said ministers should look at increasing the penalties for convicted fly-tippers further, and resourcing rural police forces to ensure they were held to account.
"Hundreds of thousands of offences on private land are going unrecorded," warned Mark Tufnell, CLA president.
"Farmers often have so little faith in the ability of the police or council to deal with fly-tipping that they simply bear the cost of removing rubbish themselves."
"It's not just the odd piece of litter blotting the landscape, but tonnes of household and commercial waste which can often be hazardous – even including asbestos and chemicals - risking the safety of people and animals."
Mr Tufnell said this often required costly expert treatment to remove, while the maximum fine for fly-tipping - £50,000 or 12 months in prison - was rarely enforced.
"This means landowners pay on average £1,000 to remove the waste, but in some cases have paid up to £100,000 to clear up other people's mess, or risk facing prosecution themselves," he said.
"The UK government's promises to clamp down on fly-tipping on private land are yet to yield serious results."
Sarah Lee, director of policy at the Countryside Alliance, said the figures continued to show the shocking level of fly-tipping in the UK.
"Fly-tippers, whether they are simply disposing of unwanted household waste or are part of an organised gang are spreading misery, blighting our landscape and harming wildlife.
"It is good to see enforcement up and Local Authorities responding to the problem, and courts handing out fines.
"We all have our part to play and we urge the public to dispose of their waste legally and report any incidents of fly-tipping they encounter when out and about."