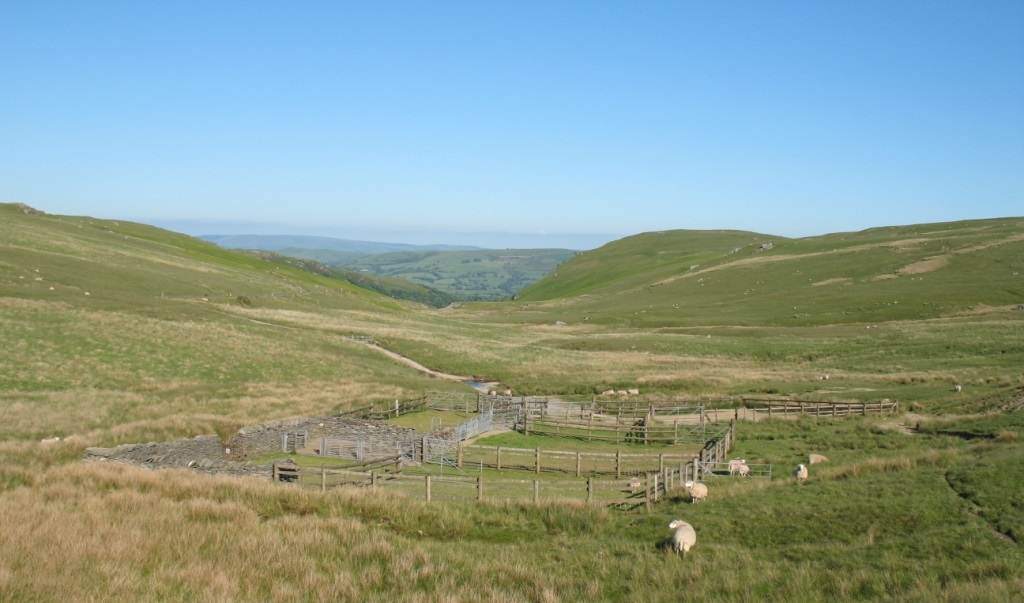 A recent round of meetings with hill and upland farmers has revealed the scale of the hardship affecting those farming the region's common land in the wake of delays to agricultural support payments.
Commoners are people who have recognised rights to carry out farming practices on designated common land. Commons can be large or small and have many or just one commoner and rights can vary, but are most often associated with grazing livestock.
Given the variation between different commons and the number of people exercising common rights, the job of applying farm support schemes can be complex. This often leads to implementation delays for commoners but, says the NFU in the North East, this year's exceptional delays to Basic Payment Scheme and agri-environment payments are hitting commoners very hard.
"We have heard some desperate stories at these meetings, with some people having no choice but to put feed bills on credit cards to keep their animals alive," said Laurie Norris, the NFU's regional lead on hill and upland issues.
"Across Yorkshire and the North East nearly 4m acres of land are designated as common land –that's 8 per cent of our total farmed area – so the impact of these delays is really being felt in our part of the world.
"It is now clear that a great many commoners will not get their farm support (Basic Payment Scheme) payments until after the end of March. This is going to stretch finances well beyond breaking point and with lambing time just around the corner we are extremely concerned about how many of these marginal farm businesses will survive.
"Everyone I've spoken to has criticised the lack of meaningful communication from the Rural Payments Agency (RPA). We need them to be absolutely clear with those affected exactly when they should expect the payment to help cash flow management at a busy time for many on-farm.
"It is a double whammy that environmental payments for work already done have also been delayed – this means that in some cases commoners have received no significant payment for 12 months. And with returns from the sheep market also depressed this year, the situation could hardly be worse."
A pragmatic approach
Laurie added that the NFU had asked very early in the proceedings for a pragmatic approach from the RPA that would have seen them separating common land from other land (in-bye land) when processing commoners' claims.
Given that most farms have a proportion of common land and a proportion of in-bye land, this would have seen at least some money paid out while the complex commons element was resolved.
"It is frustrating to say the least that this has not happened and once again commoners are simply put to the bottom of the pile," said Laurie.
"Bearing in mind many of these farmers are also tenants, it is especially harsh to see them being actively disadvantaged in this way."
Speaking after the meetings, the NFU's national hill and upland spokesman Robin Milton said that he has been and will continue to ask the RPA to look at part payments as the only option faced with such an unacceptable situation.
The latest information from the RPA is that they will soon begin contacting commoners for any clarification needed on individual common rights. Unfortunately all the applications for any common where clarification is being sought will be put on hold until all issues are resolved.
"Anyone receiving a letter from the RPA will have 28 days to respond but we seriously urge them to do so as soon as humanly possible to expedite the situation," said Laurie.
"Equally anyone finding themselves in very serious financial difficulties should seek help. There are a number of farming charities, including RABI, Farming Community Network and the Addington Fund, standing by to support individual farmers and the NFU can take hardship cases to the RPA for consideration."