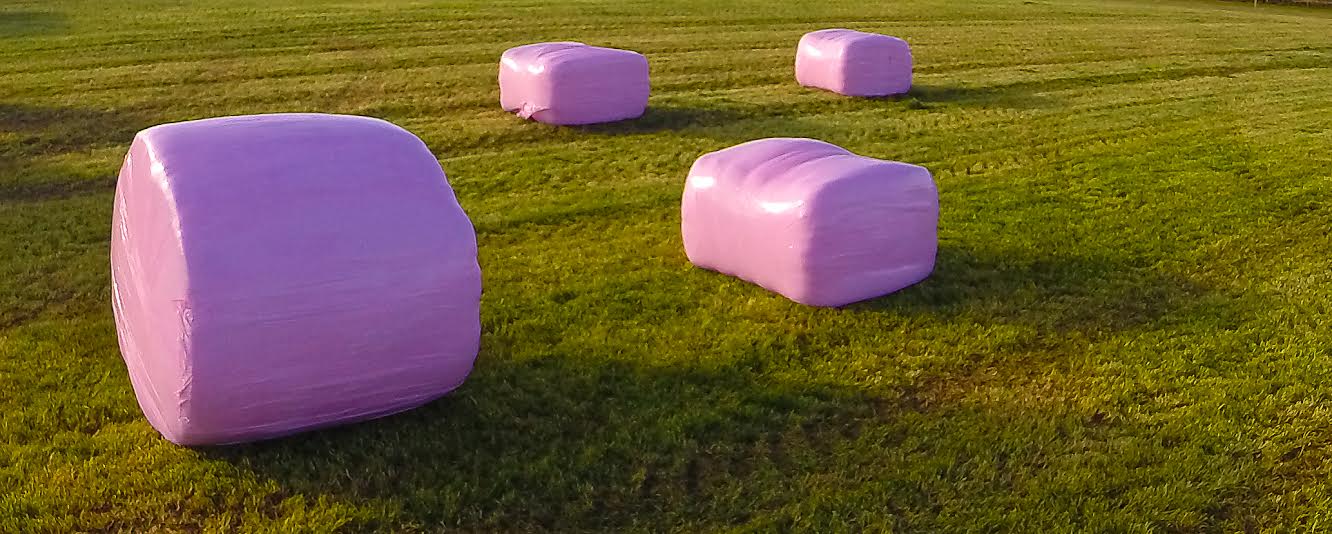 Ensiling and livestock nutrition company, Volac, is once again helping to raise money for breast cancer research by launching a special pink version of its Topwrap silage bale film.
For every roll of the pink Topwrap film purchased, £3 will be donated to the charity Breast Cancer Now – with contributions toward the £3 coming from Volac themselves, as well as Trioplast, the film's manufacturer, and from the merchant supplying the roll.
"After the success of the campaign last year, which helped to raise £10,000 for breast cancer charities, we are delighted to once again be involved in this fantastic cause," Volac product manager, Jackie Bradley, explains.
"As well as helping the charity by opting for the special pink silage wrap, farmers will also be visibly demonstrating their support as they produce brightly coloured pink bales on their farms. Last year, pink bales appeared across the country.
"Alternatively, with limited supplies of the pink wrap, or for farmers who want to support the charity but prefer their bales in more traditional colours, we are also providing special pink stickers for those who wish to donate. These can be attached to the usual green or black bales, so that farmers can still demonstrate their support."