The British Free Range Egg Producers Association and the National Farmers Union have written to United Kingdom supermarkets to highlight the financial crisis facing free range egg producers and to call for an increase in producer prices.
Both organisations are warning that egg producers could be forced out of the industry and supplies of UK free range eggs could be put at risk unless prices are increased to cover the huge increases in feed costs that have been hitting production. They have called for a meeting with supermarket representatives to discuss the issue.
The letter to the supermarkets, which has been signed by BFREPA chairman John Retson and by Charles Bourns, chairman of the NFU Poultry Board, is entitled 'unsustainable production cost rises' and is a direct appeal to major retailers to help ensure the long-term survival of UK production. The appeal is made not only on behalf of free range egg producers but also on behalf of other parts of the poultry sector, although free range egg producers have been hit particularly badly because the increases in feed costs have coincided with a temporary oversupply in the free range egg market. This has depressed the price that producers receive for their eggs.
In their letter to the supermarkets John Retson and Charles Bourns say that the increases in the cost of feed are largely the result of the soaring price of wheat. They say the price of wheat has risen from about £100 per tonne to as much as £190 per tonne at the start of this year. The effect on the poultry sector has been serious, they say.
Their letter reads, "We want to draw to your attention to the serious concerns of producers of poultry meat and eggs who are experiencing unprecedented significant cost increases. Rising feed and energy costs, which represent the majority of variable costs at farm level, are making continued production financially unsustainable at the current price your farmer suppliers are receiving."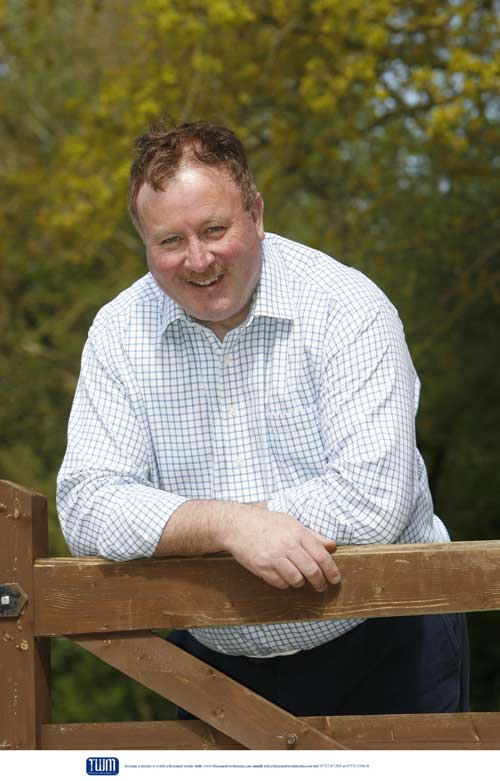 John and Charles say that the increase in the price of wheat, along with increases in the cost of other feed ingredients, has resulted in feed rising in price to as much as £300 per tonne. A year ago a tonne of feed would have cost about £230 per tonne, they say in the letter. "Feedback from producers is that the net effect of feed and energy cost inflation over the last six months is between 15 and 17p per dozen eggs, and between 14 and 16 pence per kg liveweight on a chicken ex farm - costs which are not being met by the supply chain," the two chairmen say in their appeal to the supermarkets.
"The sheer magnitude of this inflation means your supply chain simply cannot absorb it. If the price you pay your suppliers does not rise sufficiently to cover these cost price rises, then we fear producers will have no choice but to cease production. No business can be expected to trade at a loss, and when faced with spiralling costs like these the decision not to place chicks or pullets will be inevitable to farmers," they say.
John and Charles appeal to the supermarkets to "give this letter your immediate attention" in order to ensure a sustainable domestic supply base in the future. They call for a meeting to discuss their concerns as early as possible in the New Year.