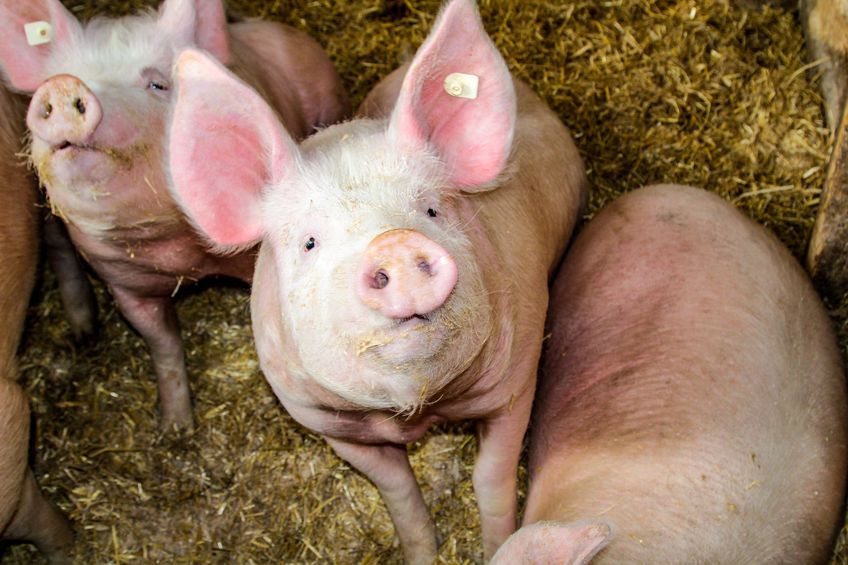 A farmer has been sentenced to 18 months in prison and banned from keeping livestock after being found guilty of causing unnecessary suffering to two pigs.
Michael Agnew, 47, from County Antrim, was sentenced at Londonderry Crown Court on Tuesday (23 October) after previously pleading guilty.
The case arose when serious animal welfare issues were discovered on his Portglenone farm during ongoing monitoring of welfare standards on the defendant's premises.
Two sows had to be euthanised by a veterinary surgeon to prevent them suffering any further.
Mr Agnew was the first person in Northern Ireland to be jailed under animal welfare legislation in 2014.
Judge Philip Babington said Mr Agnew "should be kept miles away from every living creature."
"Any animal seeing this man coming over the horizon would have a heart attack," he said.
A Department of Agriculture (DAERA) spokesman said "The Department gives high priority to the welfare of animals and operates a vigorous enforcement policy to ensure full compliance of regulatory requirements. Any breaches are investigated thoroughly and offenders prosecuted as necessary."