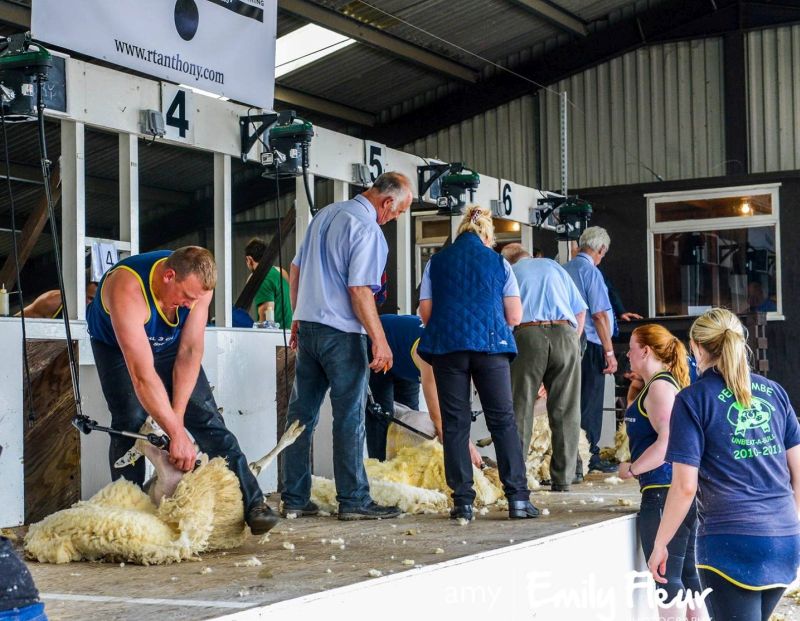 A 36-year-old Cumbrian farmer who first started shearing sheep at age 10 is to represent England in the World Championship in France.
Having helped on the family farm from a young age, Adam Berry, from Wads Howe Farm near Kendal, always knew he wanted to be involved with sheep farming.
He never imagined it would eventually lead to him representing his country on the world shearing stage.
"At shearing time, my step father always encouraged me and aged 10, I was allowed to have a go at blade shearing. Two years later, after proving my capabilities, I started machine shearing."
Adam became aware of the opportunities available within the shearing industry by attending British Wool training courses, which he said were 'instrumental' in progressive his career.
Then, in his early 20's, Adam worked with shearing contractor, Mike Martindale, who encouraged him to take up competitive shearing.
"I hadn't seriously considered this until then, but after my first competition at the Great Yorkshire Show I was hooked. I met lots of people that had travelled to New Zealand to shear, so aged 21, I decided to go over there myself for three months," Adam said.
Aged 24, Adam progressed to seniors level and started to travel around the country to compete: "The level of competition was fierce, but as time went on, I began to win classes.
"Reaching the Golden Shears Senior Final was a major milestone and my first big win was the English Senior Circuit Final, which led to being upgraded to the Open Classes."
'Huge personal accomplishments'
Competitive shearing became a huge part of Adam's life after securing 8 English National Circuit wins and 5 English National titles.
The first time Adam represented England in the World Championships was in New Zealand in 2012, and he reached the final. In the same year, he made the top 30 in Golden Shears: "These were huge personal accomplishments. I was competing against the world's best," he said.
"Representing England at the 2014 World Championships in Ireland, I made the semis, coming eighth. I learnt an important lesson here - training and practice play a huge part in relation to your placing. I should have put in more hard work and training beforehand."
Adam holds the record for the highest number of times anyone has represented England. With this year's competition, he said he is delighted to increase that record.
'Integral to our business'
Aged 36 and married with a two-year-old daughter, Adam is now focusing on his 250-acre sheep farm and shearing business, which annually takes him to Norway.
"Shearing as well as farming is at the core of what I do, and the income generated from shearing is integral to our business."
"I am still totally committed to competitive shearing and look forward to representing England in the World Championships in France. You always want to get better. With practice you can always improve, so to ensure I am fully prepared, I started training in January."
For inspiration, Adam looks to his hero David Fagin: "A true icon of the shearing industry, who is consistent with high skill levels and performance."
The best piece of advice received by Adam was from a New Zealand shearer, who said 'Persistence is key to success'.
"This is without doubt the same advice I would offer anyone new to shearing, along with the fact that you only get out what you put in, so attend the training courses and never give up. If you lose, learn from it and try again," Adam said.