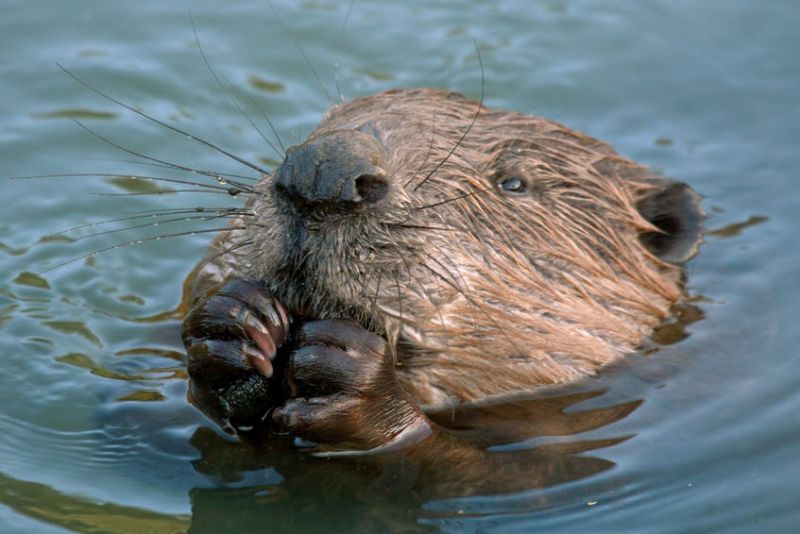 Scottish farmers have called for effective management and licencing schemes now that beavers have been granted protected status.
Beavers have become a legally protected native species in Scotland as of 1 May 2019, meaning it is now illegal to kill beavers or destroy dams.
But agricultural organisations have raised concerns about the destruction caused to farmland from beavers' dam-building.
NFU Scotland said that since the 'illegal release' of beavers on Tayside some years ago, numbers of the animals have trebled.
The union highlights that beavers have negative impacts when they locate and breed in highly productive agricultural areas.
Farm leaders in Scotland have argued it is essential for protected species status to be accompanied by a management and licencing framework.
This would allow farmers to deal with problems should they arise, or prevent problems from arising in the first place.
NFU Scotland welcomed the fact that the Scottish government and Scottish Natural Heritage have established such a framework.
The union's Environment Committee Chairman, Angus MacFadyen said: "In 2016, NFU Scotland accepted that beavers should be given protected status. Along with several other interested organisations we acknowledged the value that beavers add to Scotland's biodiversity.
"But we also agreed with these other organisations, and with Scottish Government and SNH, that in some locations there is a clear need to manage this species to minimise undesirable impacts on agriculture. "
Mr MacFadyen added: "We welcome the statement by Cabinet Secretary Roseanna Cunningham that the reintroduction 'will not be at the expense of the productivity of our rural economy' and going on to identify a flexible and responsive licensing system as the solution.
However, he went on to say that beavers can have negative impacts, especially when they occur in highly productive agricultural areas.
"As such, the beaver population is already causing many farmers great concern because of the way that beavers can undermine river banks and protective flood banks and potentially impede farmland drainage as a result of damming," he said.