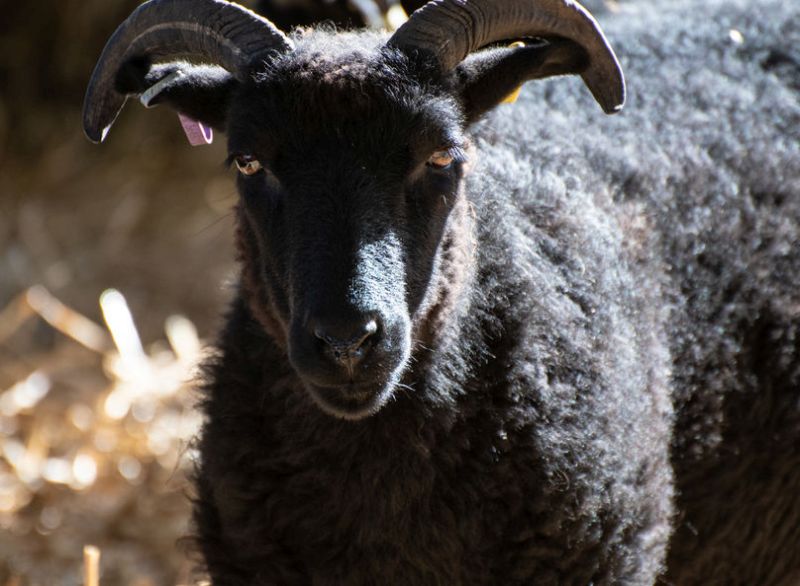 Orkney farmers and crofters will help preserve the rare North Ronaldsay sheep in a bid to ensure the breed's unusual life cycle and unique genetic identity is not lost.
The breed, which live on the Scottish Orkney archipelago, is the oldest in Northern Europe and among the most rare in the world.
According to an investigation of old bones on Orkney, their DNA is 8,000 years old, as old as the origins of island agriculture itself.
The sheep live wild on the shores of the northernmost island of the archipelago and have earned the nickname 'seaweed sheep' due to the closed-flock's uniqueness in thriving exclusively on the shoreline.
North Ronaldsay sheep have genetically adapted over the centuries to thrive on their foraged seaweed diet that imparts an exceptional and unique flavour.
The breed is now to be conserved as Scotland's first 'Slow Food Presidium' because of this flavour and texture.
The Presidium, which consists of 12 producers, aims to conserve this island heritage as well as preserve the breeds and traditional crofting.
The objective is to support and promote their story, the symbiotic link between the crofters, the dyke, the community and the sheep to enable them to nurture and grow.
'Unique and natural'
Billy Muir, a third-generation crofter on his farm, said he is 'dedicated' in ensuring the breed remains closely linked to their natural habitat as much as possible.
"The sheep are governed by the sun and the moon so when tides are low, they will go down to feed on the seaweed they thrive on and return to their fringes of turf when high waves crash upon the shore, creating a unique and natural link between the Island and the sheep," he said.
Despite the uniqueness and flavour of the meat and the several uses for the wool, the breed is declining.
According to Slow Food, this is due to depletion of the population on the island, lack of knowledge regarding small carcass size and how to handle it, access to market from the island, complicated abattoir logistics, and a dwindling number of producers.
However, a number of notable figures are aiming to reverse this. Fred Berkmiller, a recipient of the Scotland Food and Drink Excellence Award 2017 for Scottish Sourcing, said that his restaurant serves North Ronaldsay Sheep because of the unique flavour is a product with 'genuine authenticity'.
"Judging from the feedback we get, our customers appreciate it. We are proud to serve this sheep and we are happy to support the North Ronaldsay crofters and help to preserve a breed that could all too easily disappear," he said.