Prime Minister Theresa May has said the UK 'cannot possibly' remain within the European single market, as staying in it would mean 'not leaving the EU at all'.
The Prime Minister gave her long-awaited speech today (17 January) on Brexit, promising to push for the "greatest possible" access to the single market following Brexit.
The National Farmers Union (NFU) Council has since re-iterated four principles which British food production needs in a post-Brexit Britain.
These are: The best possible access to trade with Europe; Access to a competent and reliable workforce; The government to give commitment that agriculture is a key industry for Britain and a post-Brexit Britain and that any changes to trading relationships or the agricultural policy affecting farmers should be subject to a period of transition to allow farming businesses to adapt to any new environment.
'Heavily dependent on Europe'
The NFU says they welcome the Prime Minister's acknowledgement that access to a reliable workforce from overseas is vital for many British industries.
The Union said: "This is especially important to many farming businesses and we look forward to that acknowledgement being turned into a commitment which is then acted on."
Farmers have long called for clarity from the Government as to what the intended trading environment will be for Britain post-Brexit.
72% of agricultural exports go to the EU with some sectors being heavily dependent on trade with the rest of Europe. For example, of £300m UK lamb exports, £290m came from sales to Europe, and 78% of wheat and barley exports went to the EU.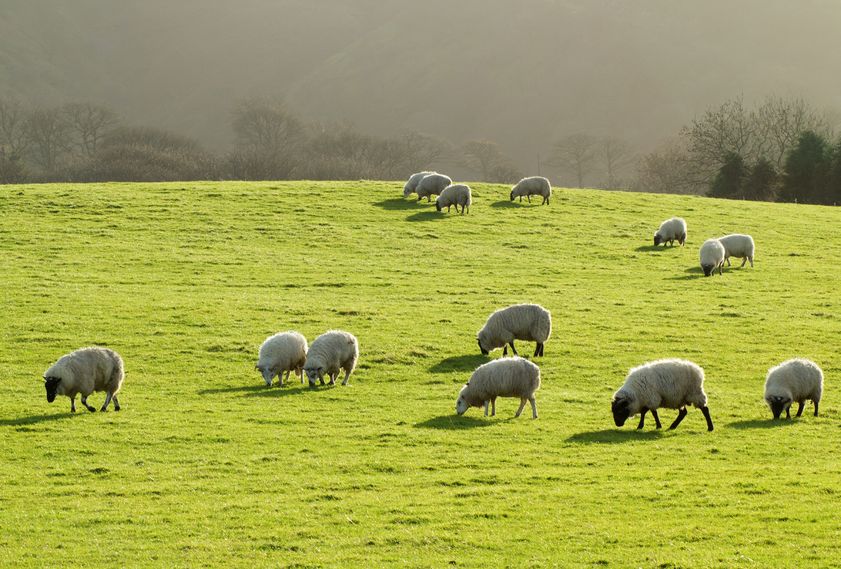 Therefore, whilst clarity from the Prime Minister has been needed, NFU Council says they still have 'legitimate and important' concerns.
Free trade agreement with the EU
The Prime Minister has ruled out the UK's continuing participation in the European Single Market or the EU Customs Union and instead has stated her intention to pursue a free trade agreement with the EU.
The NFU said: "We hope the Prime Minister's ambition can be achieved, but as we know these kind of deals normally take years to conclude and do not cover all products.
"If a quick and comprehensive deal cannot be achieved it would be absolutely vital that there are appropriate phased arrangements to avoid a disruptive cliff-edge to allow Britain's farmers to adapt – especially given that farming is a long term industry where farmers are making decisions now without knowing what a future trading environment will look like.
"The British farming sector – along with many other industries – has consistently warned of the dangers of putting up barriers to accessing the European Market whether financial or logistical."
Following today's speech, the NFU are now seeking urgent talks with the Government as to how a post-Brexit Britain could work for Britain's food production and for detailed commitments on a suitable transition period.
The NFU are continuing to press the Prime Minister to ensure that British farming has a profitable, productive and resilient future post-Brexit and that a post-Brexit Britain 'truly does work for everyone.'
'Put some flesh on the Brexit bones'
The Tenant Farmers Association (TFA) has called on the PM to 'put some flesh on the Brexit bones.'
TFA National Chairman Stephen Wyrill: "We need a new consensus for a post Brexit food, farming and environmental policy that will last and which will not be subject to the winds of short-term political change.
"We must consider the full landscape of policies and practices which affect the management of agricultural land including how production standards are developed and enforced, the operation of markets, taxation, tenancy law, risk management tools, environmental and planning regulation, support for research and development including technology transfer and access to land for new entrants, progressing farmers and allowing dignified routes for retirement for older farmers.
"There is a lot to do and we must get on with it," concluded Mr Wyrill.