Farmers are being warned to watch for machinery fires during the harvest period as an image uploaded on social media shows a combine harvester well alight.
The incident happened at a farm near Bath on Monday evening (August 5).
Three fire crews attended the fire on Colliers Lane, in Newton St Loe at around 7:45pm.
The cause of the fire is thought to be accidental.
The incident serves a reminder that each year thousands of farms experience machinery or building fires.
July and August are the principle months when farm fires occur and the combination of hot machinery and dry conditions poses an especially high risk.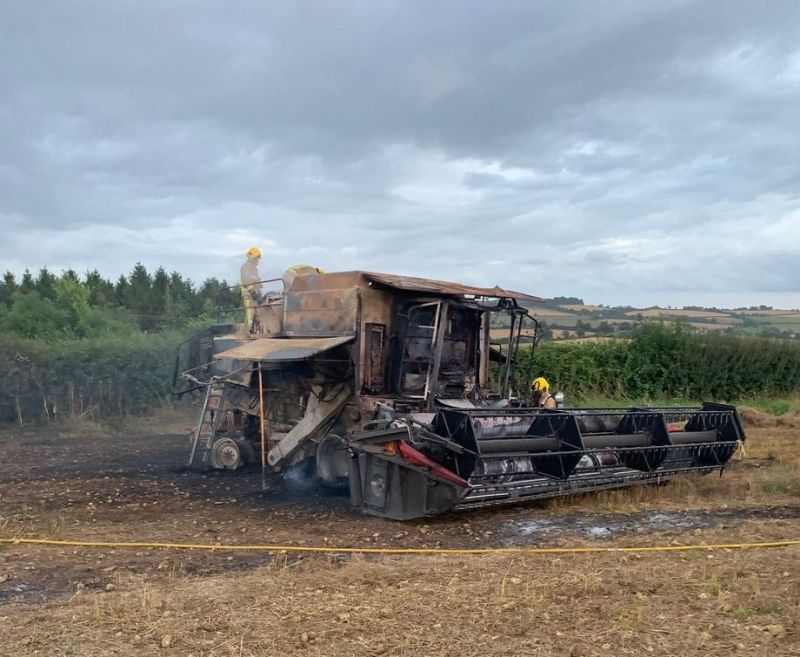 Cornish Mutual, which insures a high proportion of farms across the South West, advises farmers to ensure all machinery is cleaned regularly to ensure belly pans and spaces around motors are free from oil, dust, grease, straw and hay.
It says that farmers should service farm machinery regularly to ensure it is free from mechanical defects that could start fires.
Farmers should store petrol, diesel, fuels and chemicals in clearly labelled approved containers. They should be stored separately and secured in locations away from other farm buildings.
Lastly, check storage areas for any ignition sources such as electrics, machinery and smoking, and keep areas clean of rubbish, oily rags, firewood and other fuel sources.