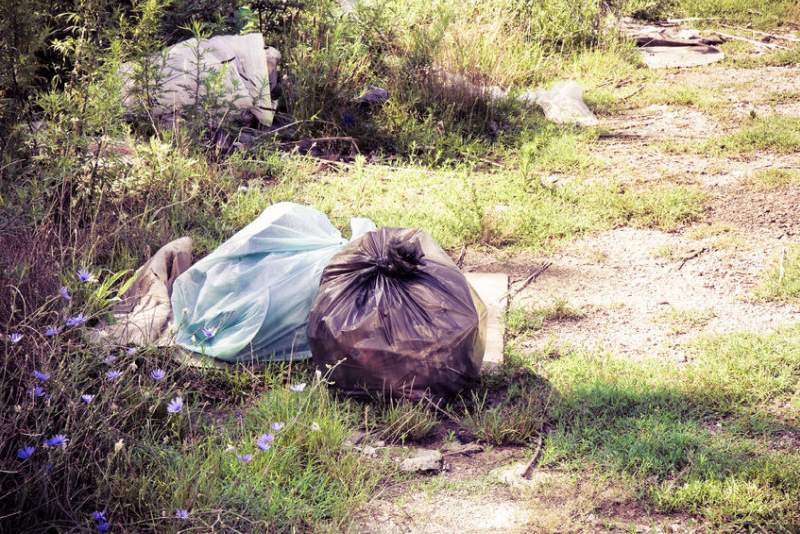 Flytipping in the countryside is 'tightening the financial squeeze' on farmers as latest dumped waste figures are revealed.
A total of 3,274 agricultural flytipping incidents were reported to England's councils last year, according to the latest stats from Defra.
But a farming expert has now warned that this is just the "tip of the iceberg" as the true scale of the crime on England's farmland is not reflected in the figures.
According to Farmers and Mercantile Insurance Brokers (FMIB), the statistics excludes the majority of private-land incidents.
Farmers who fall prey to this crime are having to shoulder the burden, responsible for meeting the cost of clearing rubbish from their land themselves – at an average cost of £1,000 per incident.
Farmers are also liable if the dumped rubbish damages the countryside.
Will Kendrick, of FMIB said: "This year's Defra figures show that it is not only everyday household waste that gets dumped by flytippers – thousands of incidents involve asbestos, clinical waste and chemical and fuel waste.
"Farmers are not only have to fork out for clean-up costs but also have to worry about the danger it poses to themselves, their workers, their animals and their land."
He added: "These flytippers, both thoughtless individuals and unscrupulous 'waste businesses', don't care that their irresponsible actions could lead to farmers being prosecuted under the Environmental Protection Act 1990.
"Innocent farmers have the choice of footing the clean-up bill or facing significant fines for not dealing with someone else's mess."
Mr Kendrick stressed the importance of having sufficient protection for farming businesses, particularly in the case of repeat offences.
Many combined farm insurance policies cover the cost of flytipping – generally around £5,000 per incident and capped at £15,000.
He added: "Incomes in the farming sector are forecast to drop this year, due largely to the volatile weather, including last summer's drought. Flytipping only tightens this financial squeeze."