The Farmers' Union of Wales has launched a new campaign aimed at persuading shoppers of all ages to buy more locally-produced food in a bid to safeguard rural Welsh communities.
The campaign will feature reusable cotton shopping bags emblazoned with the FUW logo and the slogan "CUT - Food Miles; PASTE - Clear Labels; SAVE - Farm Yards" and eye-catching "I LOVE WELSH FOOD" lapel ribbons will reinforce the message.
The bags and ribbons can be picked up throughout the summer on FUW stands at numerous agricultural shows and the National Eisteddfod in Denbigh (August 2-10) where Welsh-language versions will also be available.
FUW agricultural education and training committee chairman Alun Edwards said: "Since 2007 we have been urging consumers to 'Buy The Welsh One' and although that campaign has been extremely successful the recent horsemeat scandal has prompted the union to click up a gear.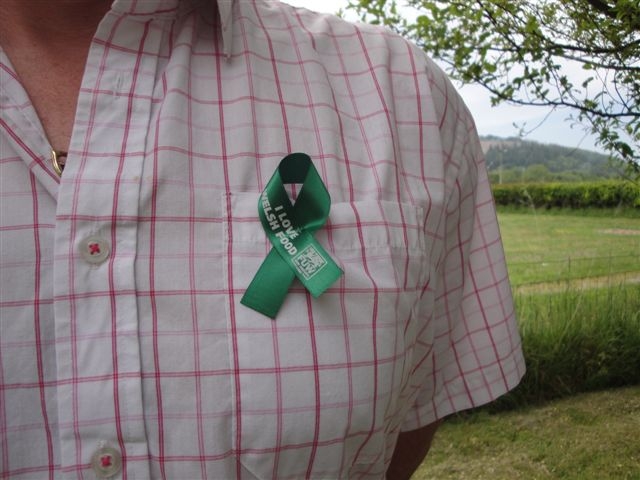 "The entire farming industry was appalled over the developments surrounding the mis-labelling of horsemeat earlier this year. We believe the scandal has sparked a major change in our food culture and was a wake-up call for our supermarkets and other food suppliers.
"We urge all food providers to follow the example already adopted by many FUW members who have developed food businesses with short supply chains and transparent traceability from farm to fork.
"In the meantime, consumers can rest assured that when they buy beef or lamb labelled as Welsh and accompanied by the Protected Geographical Indication (PGI) logo, at their local butcher's or supermarket, it will be genuine.
"Recent research by the British Nutrition Foundation found one in three primary schoolchildren thought cheese comes from plants while 10 per cent think tomatoes grow underground so we hope our new campaign will also raise awareness among young people of the origins of the food they eat."
The foundation's survey of more than 27,500 children across the UK also revealed that almost one in five children think fish fingers come from chicken while pasta is produced from animals.
The study was conducted as part of the foundation's Healthy Eating Week, which involved more than 3,000 schools and 1.2 million children.
"It revealed one in five (21 per cent) of primary schoolchildren and 18 per cent of secondary school pupils had never visited a farm which may explain why over a third (34 per cent) of five to eight-year-olds and 17 per cent of eight to 11-year-olds believe pasta comes from animals," Mr Edwards added.