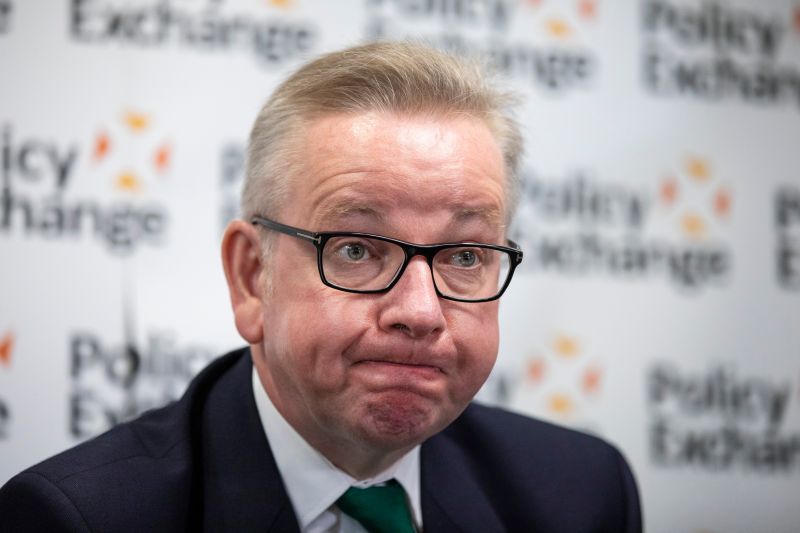 Michael Gove's comments on the need for MPs to back the Prime Minister's Brexit deal highlight the risk a 'no deal' Brexit would pose for agriculture, a farming union has said.
The Defra Secretary told the annual Oxford Farming Conference that leaving the EU without a deal in place would be bad for both the short and long-term stability of agriculture.
Theresa May will hold a delayed parliamentary vote on her Brexit deal on Tuesday, January 15, the BBC reported on Monday, citing government sources.
Mr Gove told the conference: "A no-deal Brexit means we would face overall tariff rates of around 11% on agricultural products. But some sectors would be much more severely affected.
"According to the AHDB's excellent Horizon report, we export around 15% of our beef production and around a third of lamb. In both cases about 90% of that export trade goes to the EU. Some of that trade is routed through Rotterdam to other markets beyond the EU but most of it goes to European consumers."
He added: "It's a grim but inescapable fact that in the event of a no-deal Brexit, the effective tariffs on beef and sheep meat would be above 40% - in some cases well above that."
The Ulster Farmers' Union (UFU) said these comments were all the more worthy of attention given that Mr Gove is a staunch advocate of the benefits of leaving the EU.
UFU president, Ivor Ferguson, said: "He clearly now accepts that the opportunities that will bring can only be positive for farming in all parts of the UK if linked to arrangements that allow us to continue trading with the EU-27 on the basis of open borders."
Mr Ferguson said there was an element of realism in Mr Gove's comments that in the short-term farming and the food industry would experience turbulence on the road to Brexit.
He said farmers want to see this minimised and for the focus to be on the opportunities Brexit will bring to do things differently.
"These are all issues for the debate, but the most immediate threat remains the fallout from a no deal Brexit, if parliament cannot agree a way ahead.
"We want certainty, but that will take time. However, we have no doubts that leaving the EU in March without a road map to a trading relationship would be a financial disaster for all farmers in Northern Ireland," said the UFU president.
During the conference, Michael Gove also came under renewed pressure to put his assurances over post-Brexit food standards in writing.