The Government has declared an Avian Influenza Prevention Zone requiring that all poultry must be kept indoors, or otherwise kept separate from wild birds.
The 'Prevention Zone' applies to all of England and will remain in place for 30 days. A zone has also been declared in Scotland and Wales.
High path H5N8 has been found in wild birds in Austria, Croatia, Denmark, Finland, France, Germany, Hungary, Netherlands, Poland, Romania, Sweden, Switzerland, Ukraine and the Russian Federation.
There are fears that migrating wildfowl could carry the virus to the United Kingdom, but up until now the Government had resisted appeals from the British poultry industry to order that free range birds be housed
Government chief vet Nigel Gibbens declared the move vital for introducing enhanced biosecurity for poultry and captive birds.
Mr Gibbens said: "While no cases of H5N8 avian flu have been found in the UK, we are closely monitoring the situation across Europe and have scaled up surveillance in response to the heightened risk."
Within the Zone bird keepers are legally obliged to take all practicable steps to ensure that poultry and other captive birds kept separate from wild birds - in most cases this will be by keeping birds housed.
'Keep birds indoors'
Scotland's Cabinet Secretary for the Rural Economy and Connectivity, Fergus Ewing said the 30-day Prevention Zone is a 'precautionary measure' to protect Scotland's 'valuable' poultry industry, particularly in the weeks before Christmas.
"It is important to stress that there has been no cases of this strain detected in the UK. The Scottish government and its partners continue to monitor the situation in Europe closely and stand ready to respond to any suspicion of disease in Scotland. Any bird keepers who have concerns should immediately seek veterinary advice."
Scotland's Chief Veterinary Officer Sheila Voas said the risk of an HPAI incursion into poultry in the UK remains at 'low, but heightened', although for wild birds the risk has been raised to 'medium'.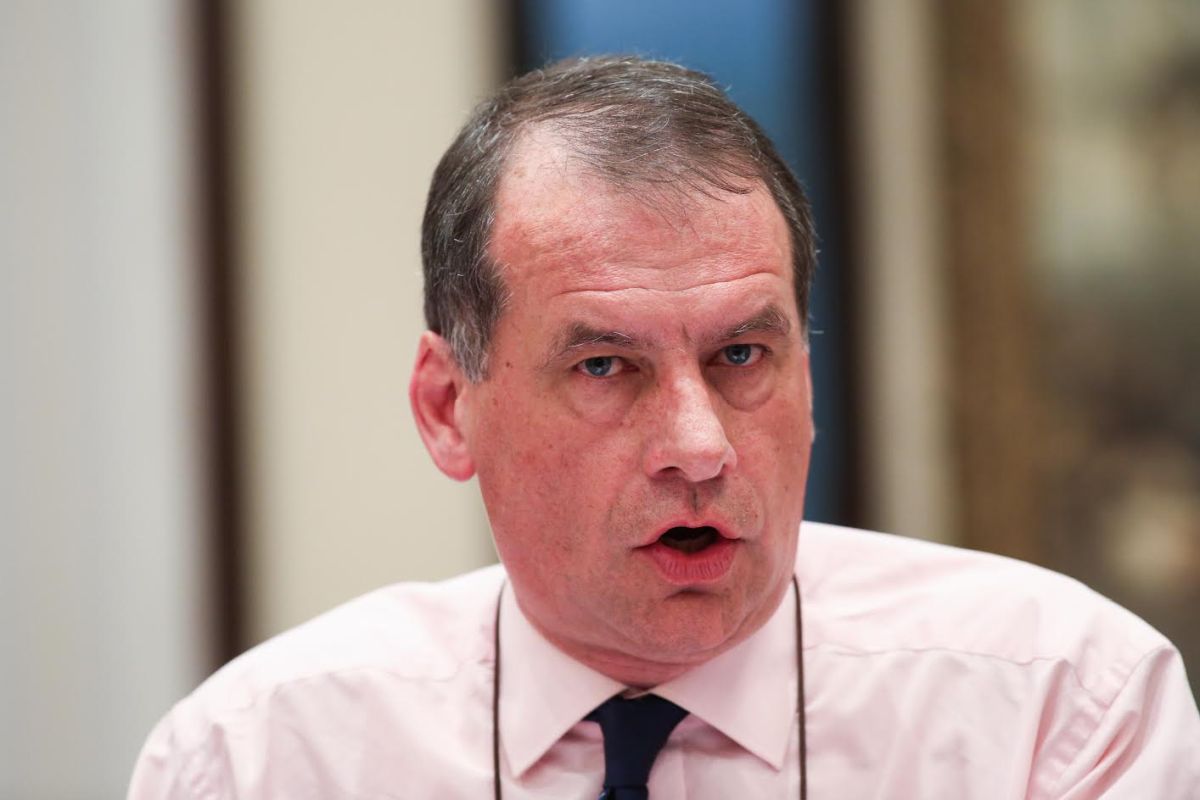 She said: "It is normal to see these viruses circulating among wild bird populations at this time of year, however the strain seen in Europe appears to be particularly virulent which is a cause for some concern.
"Keeping birds indoors helps to reduce the risk of exposure to the virus, provided that poultry keepers maintain good biosecurity on their premises and remain vigilant for any signs of disease. Consumers should not be concerned about eating eggs or poultry given the expert advice about food safety and human health."
Wales' Environment and Rural Affairs Secretary Lesley Griffiths said: "While no cases of H5N8 avian flu have been found in the UK, I have declared a 30-day Prevention Zone to reduce the risk of infection from wild birds and to allow time for poultry and captive bird keepers to put appropriate biosecurity measures in place.
"This is a precautionary measure. We are closely monitoring the situation across Europe and have scaled up surveillance in response to the heightened risk."
'Necessary step'
Robert Gooch, chief executive of British Free Range Egg Producer Association (BFREPA) said the Government's decision to implement a prevention zone is a 'necessary step' in response to the rapid spread of avian influenza (AI) across Europe.
"The risk of infection is from wild migratory birds who are leaving cold weather feeding grounds and could head to the UK, carrying with them the potential to bring the H5N8 strain to our shores.
"It would be devastating for a British producer to have to go through the heartbreak of seeing their entire flock wiped out by this virus as we have already seen in continental Europe.
"Housing birds presents significant challenges to free range egg producers but they understand that it is important to reduce the risk of AI spreading.
"It's crucial for consumers to remember that AI is not a food safety issue and all free range eggs carrying the British Lion stamp are always perfectly safe and nutritious."
The spread of bird flu across Europe
Avian influenza is a highly contagious viral disease affecting the respiratory, digestive and/or nervous system of many species of birds. It spreads from bird to bird by direct contact with infected body fluids, droppings and contaminated boots, clothing, equipment etc.
Reports of Avian Influenza H5N8 outbreaks in wild birds and poultry in Germany, Austria, Croatia, Denmark, Hungary, Netherlands, Poland and Switzerland have resulted in the risk level for Avian Influenza incursion to the UK via wild birds being raised from "Low" to 'Medium'.
Last Saturday (3 December), a new case of high risk bird flu was found in southern France prompting a 7000 duck cull.
On 25 November, Swedish authorities decided to cull at least 37,000 poultry after a highly contagious bird flu outbreak was confirmed on a farm in southern Sweden – but the figure may rise.
On 24 November, a case of high risk H5N8 bird flu was confirmed in the German state of Lower Saxony and about 16,000 turkeys have been culled, authorities say.
And on 18 November, following the discovery of cases of highly pathogenic avian influenza H5N8 in several European countries, France decided to raise the level of risk of disease from "negligible" to "moderate".