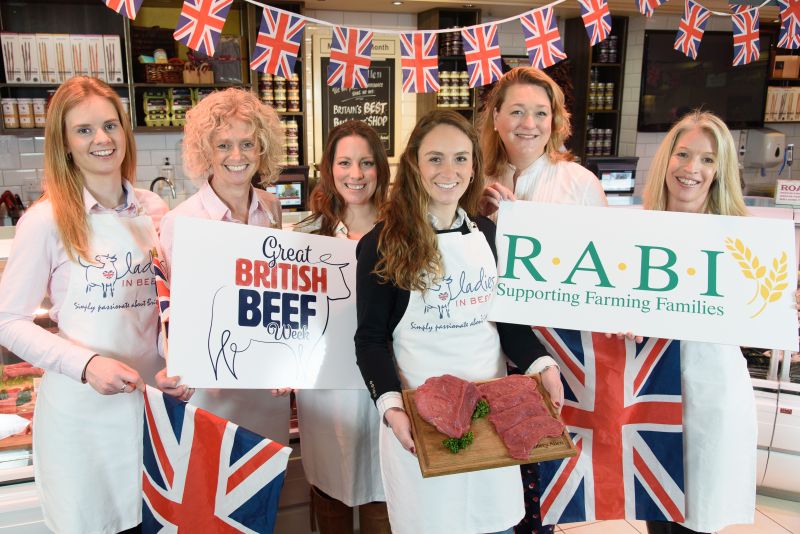 This week will see the return of the annual Great British Beef Week, an initiative to get the public to buy local and support British farmers.
From 1 to 7 April, farmers and the wider industry will champion quality home-produced beef as part of a balanced, healthy global-diet.
In its ninth year and at such a significant time for world trade of British beef, Ladies in Beef, the group behind the initiative, is calling for farmers, producers and beef lovers to join the celebration and help increase the global love for quality British beef.
The week's key themes will celebrate that beef forms part of the most popular dishes loved around the world and at home.
It will also help educate consumers about the environmental and nutritional benefits of beef as part of their diet.
During the week, Red Tractor assured thin cut beefsteaks will be promoted using new international themed recipes to encourage shoppers to try a beef-based dish. Events during the week will also raise money for farming charity, RABI.
Jilly Greed who farms 200 suckler beef cows and youngstock on Devon water meadows, explained: "This year, we'll be championing that British beef is a very important part of the global diet, because of its quality, its nutritional and environmental health benefits.
"And at home, our multinational community has shared with us some of the most popular beef dishes we love in Britain today. With multicultural influences making an Italian lasagne, a spaghetti Bolognese, a French beef bourguignon or a Hungarian goulash, a staple part of our menu.
"From further afield, Asia has given us the beef Massaman or Madras, and we can't forget the classic US beef burger. The beef in those meals can include British beef whether eaten at home or abroad."
Ms Greed added: "We'd also like shoppers to know that British-farmed beef is good for the environment, with almost half (47%)* of the UK's many breeds of cattle managed on our mountains, moorlands, marshlands and wetland meadows.
"This grassland increases the absorption of carbon from the atmosphere and has been grazed for thousands of years here, because livestock farming is an established part of our history."
Ladies in Beef also highlights how the meat is a nutritionally valuable part of a balanced diet, being naturally rich in protein and vitamins.