With a much larger stand needed to feature a host of important new McCormick tractor ranges, GB distributor AgriArgo has pulled out all the stops for the LAMMA show.
"Our biggest ever display at LAMMA certainly emphasises the scale and pace of product development that is modernising and extending the McCormick range,†says Ray Spinks, sales director and general manager.
"We have a number of significant updates for the acclaimed X7 Pro Drive powershift tractors, including a headland management system, ISOBUS terminal and integrated auto steering,†he points out. "We're also showing an example of the X6 range in final production form following its preview at the show last year, and the long-wheelbase X6 range makes its LAMMA debut.
"We also have two very welcome introductions to our range for the livestock sector – the X5 Series with its brand new cab, and three additions to the X4 Series, which is also at LAMMA for the first time."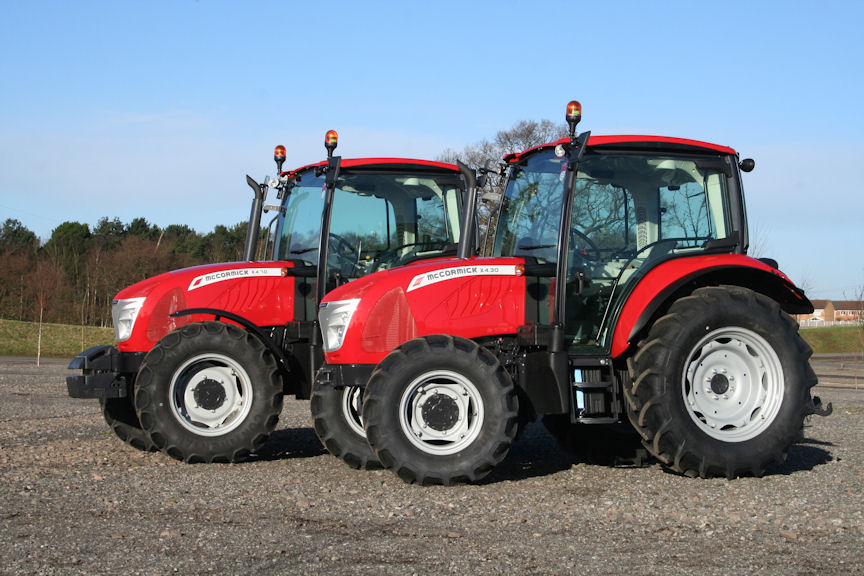 McCormick X5.40
The new McCormick X5.40 launched at LAMMA is one of four new models from 85hp to 113hp that replace the current McCormick X50 Series.
All are available with different shuttle transmissions: synchro shuttle versions have 24x12 or 32x12 creep configurations, while the power shuttle design adds three-speed powershift to fingertip direction changes for 36x12 and 48x16 creep configurations.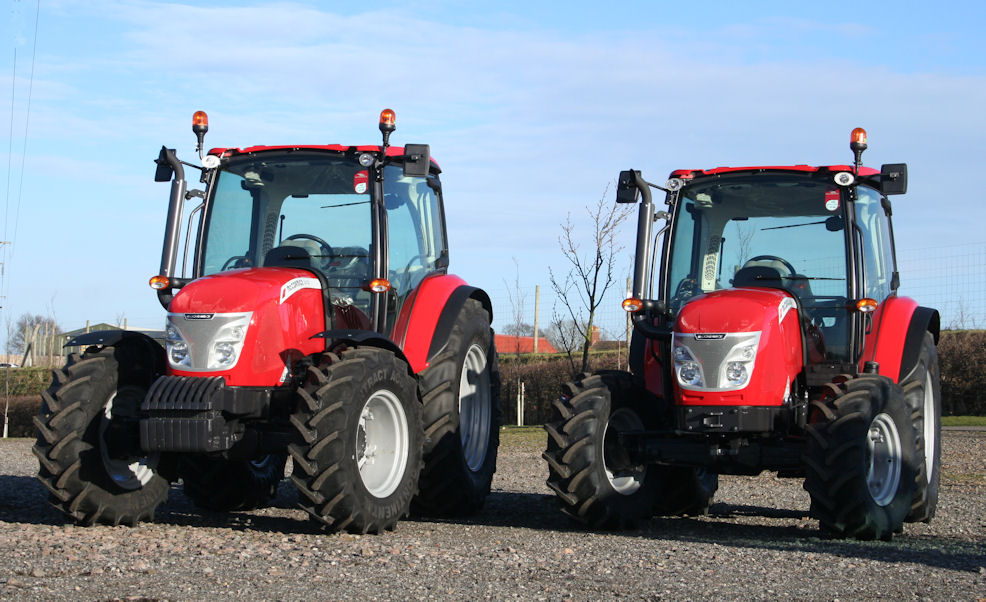 Unusually for a tractor of this size, the power shuttle option also brings a 'power boost' function for the 3.4-litre engine, giving added performance during transport and for powering pto-driven implements.
Significant improvements over the X50 models include a hydraulic system upgraded to deliver 20% more oil flow at 63-litres/min (in addition to a 30-litres/min dedicated steering pump), and an increase in fuel capacity for longer working periods between refills.
But the biggest change is the X5's new cab, which is more spacious and has a hump-free flat floor making life more comfortable for operators. The new design also sports a wider windscreen that extends right up to the roof line; together with a slim top rail and a roof window, visibility is much improved, especially for using a loader.
A novel ventilation and air conditioning system installation, which places the air intake filters in the rear pillars, results in a slim roof panel that keeps overall height down for access to old buildings without restricting operator headroom.
With a new control layout part of a more attractive interior that mirrors the modern design first seen in the larger McCormick X6 and X7 Pro Drive tractors, the X5 Series is regarded as a more than capable replacement for McCormick CX and predecessor tractors still in use on farms.
McCormick X4.30
The McCormick X4 Series has been well-received since its introduction at the Cereals Event and now the line-up is being extended by four smaller models for operators who want the ultimate in nippy manoeuvrability from a full-size yard and field tractor.
Compared with the existing trio of X4 Series tractors, the newcomers are lower – 2.44m on 28in rear tyres) and have a shorter wheelbase. Hydraulic pump output is 49-litres/min (plus 28-litres/min dedicated to steering) versus 75- or 89-litres/min, and max hydraulic lift is 3400kg as against 3900kg from the larger versions.
And while the existing McCormick X4 tractors get their 90-107hp maximum power outputs from a 3.6-litre four-cylinder engine, three of the newcomers extract 64-76hp peak outputs from a 2.9-litre unit. Unusually, the 75hp X4.35C will be a 'price leader' special, using a 4.4-litre Tier 3 engine, whereas the others have Tier 4 Final emissions compliant engines.
However, the key characteristic of these additional X4 Series tractors is that they bring big tractor style and creature comforts to a power unit that will be used across a wide range of applications from scraper tractor to use in horticulture, with a choice of two- or four-wheel drive adding to the specification mix.
All four come with a choice of Argo Tractors-built 12x12 or 16x16 creep transmissions featuring a synchro or power shuttle for direction changes.
The same new Argo cab as fitted to the existing X4 Series and new X5 Series tractors provides exceptional accommodation for a tractor of this size and performance.
Follow up-to-date news on the McCormickAgriUK page on Facebook.