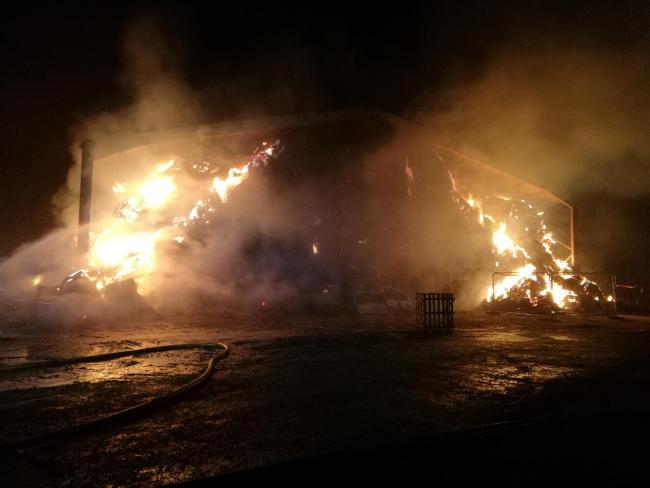 A huge blaze thought to be an arson attack has ripped through a farm building owned by James Dyson.
The incident, which saw 2,500 straw bales set alight, happened on Wednesday night (5 December) near East Ilsley, Berkshire.
The Head of Farming at Beeswax Dyson Farming, James Dyson's agricultural business, said on social media that 'mindless vandalism' caused the incident.
Mr Dyson's business comprises 35,000 acres of land throughout Lincolnshire, Berkshire, Oxfordshire and Gloucestershire, with the main activity farming and energy.
Thames Valley Police said it is appealing for witnesses.
The incident follows an arson attack leaving a farmer feeling 'extreme distress' after around 65 of his pigs died due to the blaze.
Whilst arson attacks on farms and small holdings may be difficult to eliminate, the NFU has set out a number of simple precautions can substantially reduce the risk:
• A quick survey around a farm will identify where an arsonist could strike.
• Stacks should be of a reasonable size and at least 10 metres apart.
• Removing hay and straw from the field quickly after harvest will take away a potential arson target.
• It is also essential to maintain firefighting equipment and to prepare a fire routine and action plan for the safety of your family and employees