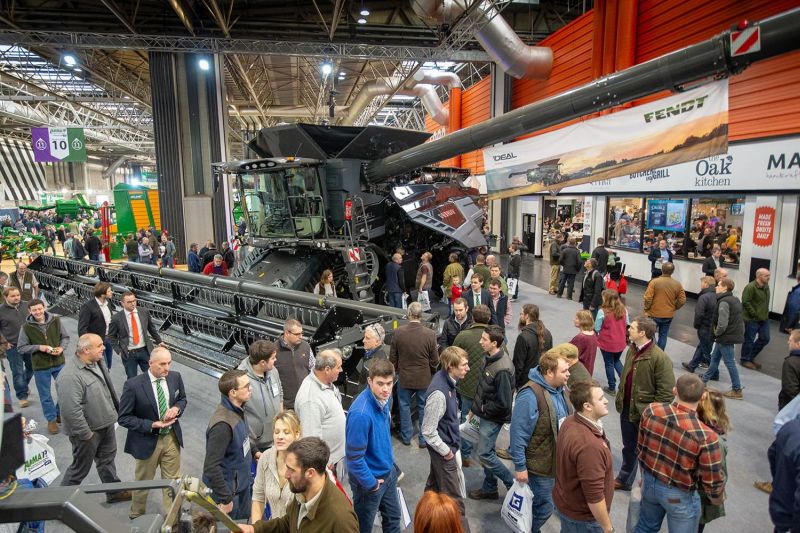 Lamma's move to the NEC in Birmingham has been hailed a great success by the farming industry and the thousands of visitors who attended the two-day event.
The revamped event saw 650-plus exhibitors who came along with the latest farming machinery, equipment and technology.
It was Lamma's first indoor event in its history following last year's outdoor show which had to close for one day due to severe weather.
The move to the NEC helped the show build on its reputation as a launch pad for a host of machinery from the UK and across the globe.
Many exhibitors used the new venue to unveil tractors, combines, drills and cultivation equipment, feeder wagons and forage machinery, as well as a wide range of new technology.
The event also attracted hundreds of smaller agricultural engineering and machinery firms from across the UK.
The buoyant mood was reflected by a raft of tweets from visitors and exhibitors, and summed up by Essex farmer and NFU vice-president Guy Smith.
The Warwickshire Farming Partnership backed up that sentiment.
Krone's UK head of marketing James Duggleby said: "The LAMMA move to the NEC has been fantastic. We've seen what we think is record attendance, great positive mood, fantastic enquiry levels and everybody seems to have really embraced the move indoors."
Kuhn's Kate Bennett added: "It's a great improvement now we're indoors, end users and exhibitors have been really impressed. We've had a constant flow of people and great interest in the machines."
Some key launches at the event included:
• Armatrac 1254 Lux CRD4 tractor
• McCormick X7 series P6-drive tractors
• Manitou Pivot Steer 516-75H loader
• Claydon T6C compact drill
• Fendt Ideal Combine
• Deutz Fahr C9306 combine
• Weaving Machinery GD6001T drill
• Merlo high capacity telehandler
• Landquip CV3530 self-propelled sprayer
• Dewulf RCA3060 potato harvester
• Alpego Maratona cultivator
• Krone Big X 1180 self-propelled forage harvester
• Kuhn Maxima 3TD maize drill
• Grimme Pro Air precision planter
• Ovlac Xperience plough range
• Mzuri Xzact Pro-Til drill
• JCB CommandPlus Cab
• Zetor Crystal 170 HD tractor
• Deutz Fahr 5D tractors
• Landini 5 series tractors
• Dieci telehanldler range
• Avant E6 electric loader
• Redrock C300 bale shredder
• Abbey Machinery Feeder Plus mixer wagons
For more information on upcoming agricultural shows and events in the UK, please see FarmingUK's Shows page.