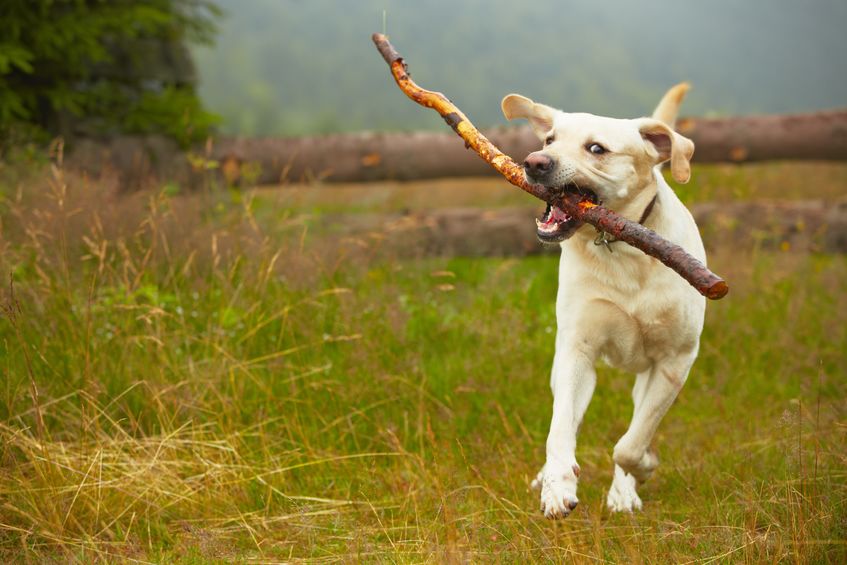 New figures show that livestock worth £1.2million were savaged by out-of-control dogs in the UK last year as the industry steps up its call for tighter controls on pets in the countryside.
Livestock worrying attacks can result in horrific and often fatal injuries. Even if a dog doesn't make contact, the distress of the chase can cause sheep to die and miscarry their lambs.
Over the Easter period, sheep with new-born lambs are especially vulnerable as they are often grazing on low-lying fields close to footpaths.
Rural insurer NFU Mutual estimates that farm animals worth £1.2million were savaged by dogs in the UK last year.
New research by the insurer has revealed that 87 per cent of dog owners exercise their pets in the countryside, with over 60 per cent letting them roam off the lead.
Shockingly, 6 per cent of those surveyed admitted that their dog had chased farm animals in the past.
Less than half (43 per cent) of dog owners said their pet always came back when called – and 9 per cent admitted their dogs are so disobedient they never come back when called.
'Tremendous suffering'
Rebecca Davidson, Rural Insurance Specialist at NFU Mutual, said these attacks cause 'tremendous suffering' to animals and are 'devastating' for farmers and their families who have to deal with the aftermath.
"Much of this heartbreak could be prevented if owners kept their dogs under control – either on a lead or secure in gardens - whenever farm animals could be nearby, she said.
"For small farmers in particular, livestock worrying has a huge impact. While insurance can cover the cost of replacing stock killed and the treatment of injured animals, there is a knock-on effect on breeding programmes that can take years to overcome."
Farmers are also increasingly concerned by reports that many attacks are being caused by dogs which have been let out in gardens and escape to attack sheep in neighbouring fields.
Research has found that 52% of owners allow their dog to go outside unaccompanied while they are not at home (up from 43% last year), and one in six admit their dog has escaped from home in the past.
With many families staying in holiday cottages close to the countryside, NFU Mutual is urging people not to leave their dogs outside while they are out and to check that boundaries are secure.
NFU Mutual is providing farmers with signs warning dog walkers that livestock are grazing in fields and is calling for people to report any sightings of out-of-control dogs to a local farmer or the police.
Advice for dog owners:
• Always keep dogs on the lead when walking them in rural areas where livestock are kept
• Be aware that even small lap dogs can attack and kill farm animals
• Report attacks by dogs and sightings of dogs roaming the countryside to local farmers or the police
• Familiarise puppies with farm livestock from a young age to reduce the risk of them attacking sheep or cattle as adult dogs
• Don't let dogs loose in gardens adjoining livestock fields – many attacks are caused by dogs which escape and attack sheep grazing nearby