Machinery running and fertiliser costs are the most significant cost increases in the space of one year for farmers, a new report says.
Both machinery, including depreciation, and fertiliser costs escalated between September 2018 and September 2019, rising by 7.2% and 7.8% respectively.
The annual AgInflation Index report, by agricultural buying group AF, says the rise is likely due in part to surging energy prices, with both requiring high energy inputs to deliver.
AF Fertiliser General Manager, Chris Haydock said: "Fertiliser prices have inevitably gone up alongside energy costs, with ammonium nitrate particularly affected.
"The EU anti-dumping duties have also kept the UAN market firm."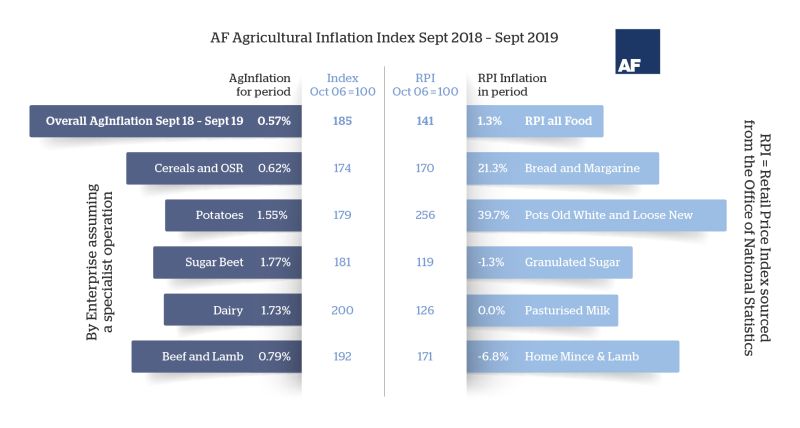 Despite this, the average inflation in the sector has slowed considerably over previous years.
The three previous reports all recorded an inflation increase of more than 4.5%.
Overall inflation for the sector in the last 12 months was negligible at 0.57%, a marked contrast.
Despite the significant financial pressure on many in the farming sector, this year's inflation figures will be a welcome return to stability for many after a turbulent few years.
Although prices have, for the most part, remained in line with last year, seed has seen a notable decrease of -22.7% inflation from the previous year.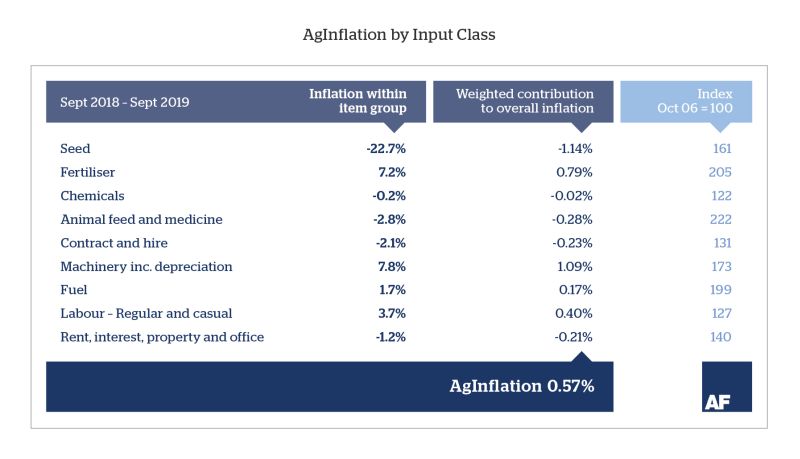 In 2018, extreme weather conditions pushed up grain prices with a knock on effect on seed prices.
The decrease for this year is indicative of a partial return to previous levels.
Most figures remained around the levels of last year, with only machinery and fertiliser moving higher.
Dairy and sugar beet enterprises are among those bearing the biggest brunt of inflationary pressures, with overall cost increases of 1.77% and 1.73% respectively.
"After the volatility and unavailability experienced in 2018, these figures are a welcome breath of fresh air," said Jon Duffy, AF Group Chief Executive Officer.
"However, it's important to remember that while many inputs have eased from recent highs, these figures are still significantly higher than they were just a few years ago."
He added: "Extreme weather conditions and geopolitical tensions are still present and likely to exert their influence to some degree."