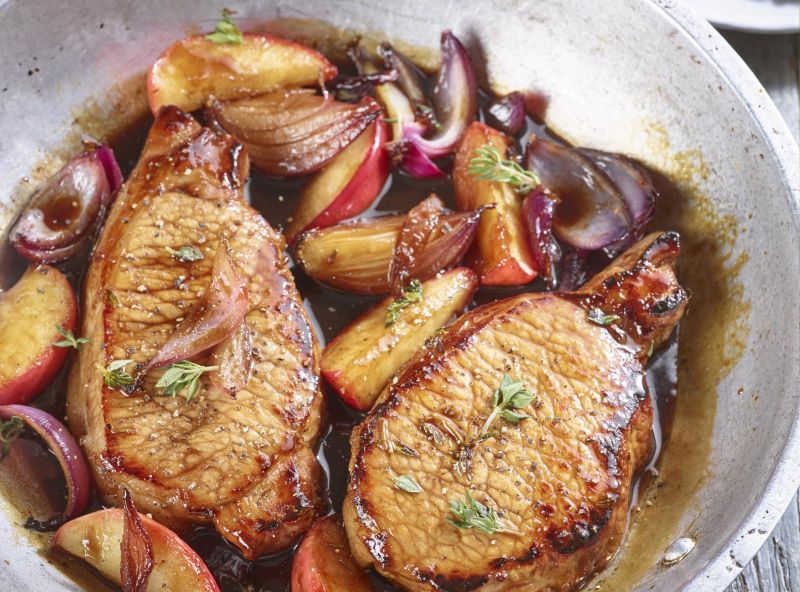 A major advertisement campaign has seen sales of pork cuts increase by 16.5 percent, worth around £3.2 million.
Early results show a significant number of buyers are choosing pork loin medallions, with almost a 40 per cent increase compared to the previous period.
More than half of the UK population (52%) – 34 million people – saw the adverts through a blend of TV, digital and online advertising activity.
The 'Pick Pork' advertisements, spearheaded by AHDB, promoted pork fillet and loin steaks and medallions.
The campaign ran for six weeks in the autumn, with TV adverts pulling in millions during top shows like the X-Factor, Great British Bake Off and Coronation Street.
It called consumers to 'break-up with boring' and bring pork into their mid-week meals.
Efforts to reach younger shoppers also produced results, with Pick Pork led recipes and videos viewed more than 1.6 million times on social media and online channels.
AHDB's Head of Meat Marketing, Liam Byrne, managed the latest phase of the £2.5 million campaign. He said: "We set out to put more pork on plates through the week, giving consumers confidence to cook easy and delicious recipes.
"Major supermarkets' and independent butchers' support during the Pick Pork campaign was invaluable, and placing adverts through video on demand has helped us reach an extra 3.4 million consumers."
Pick Pork TV and multichannel advertising started on Monday 17 September and ran until 4th November.
Deeper results on pork marketing activity are being scrutinised and the next phase of the three-year campaign will get underway early in 2019.