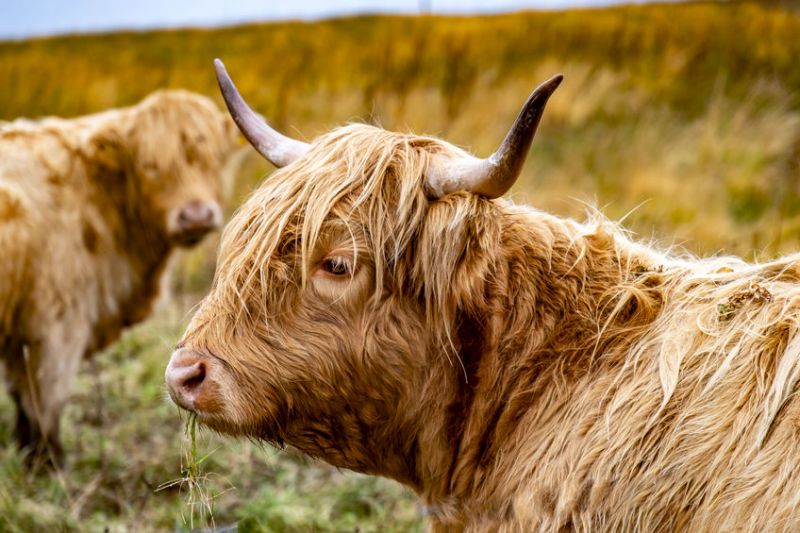 The majority of the Scottish public are concerned about the impact of veganism on the farming industry, a new survey shows.
The nation feels strongly about protecting its farming industry as almost two thirds (64%) of Scots say the impact of veganism is threatening it.
The results of the survey, commissioned by Quality Meat Scotland (QMS), also reveals that consumers are being misled by inaccurate information about red meat production.
This information, which often relates to very different production systems in different parts of the world, is generating confusion and misunderstanding and may be resulting in consumers reducing their red meat intake based on inaccurate information.
The research revealed that while almost all of those surveyed (92%) eat red meat, almost half (49%) are trying to eat less of it.
The top reasons those surveyed gave for reducing their red meat consumption include animal welfare (26%) followed by concerns about the environmental impact of farming (19%) – reasons which are unsubstantiated when it comes to Scotland's farming practices.
The research also highlighted a rise in the number of consumers opting for meat-free meals, with 59% incorporating meat substitutes into their diets believing, sometimes inaccurately, that they are healthier alternatives.
It comes as a recent report produced by Action on Salt (2018) found that 28% of meat alternative products exceeded their maximum salt reduction target.
Research results also show that the majority of consumers (55%) admit to not actually knowing the ingredients in meat-free products.
Alan Clarke, Chief Executive of QMS, said the survey shows that people care about safeguarding the industry, and that the facts are needed as to why it's right for them to do so.
"While it's encouraging that the nation feels really strongly about protecting Scotland's farming industry, when it comes to red meat consumption it's vital that we ensure people are aware of the facts to fully inform their decisions.
"In Scotland, producers are very proud of our animal welfare and our sustainability credentials are exceptionally strong. Livestock farmers play a major role in looking after the landscape and grazing animals are needed for the habitats of many species.
"The reality is, 80% of Scotland's farmland is comprised of grass and farmland not suitable for growing crops, but ideal for producing beef," he said.
Scotland was first in the world to introduce quality assurance standards for meat. To be eligible to be sold as Scotch Beef, Scotch Lamb and Specially Selected Pork, meat must come from quality assured farms. The standards also cover feed, haulage, auction markets and processors.