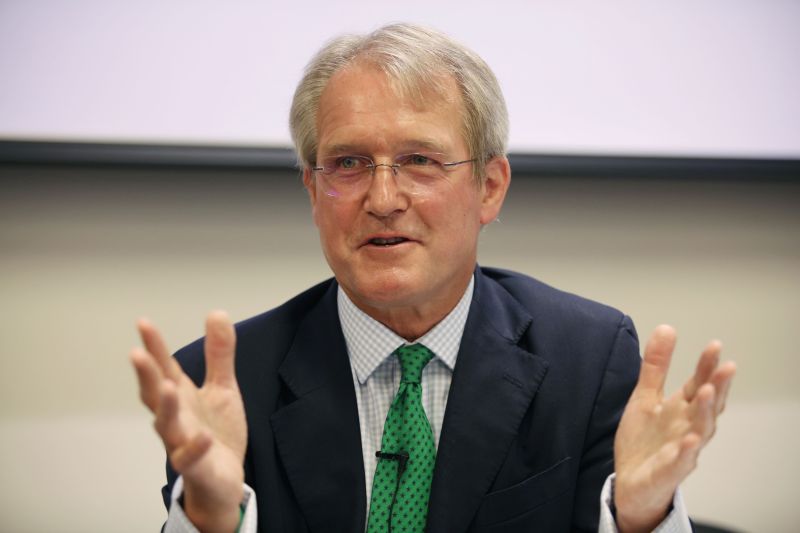 The Prime Minister's Brexit deal traps Britain in the EU's "failing museum of farming", according to the former Defra Secretary, Owen Paterson.
The prominent Conservative Brexit campaigner, who is MP for North Shropshire, said leaving the European Union represent a "wonderful opportunity" for British agriculture.
A public figure well-known to be against Theresa May's Brexit direction, Mr Paterson said her deal would forfeit the UK's regulatory independence and see it "yoked to the EU's extreme technological risk aversion."
Writing in The Telegraph, Mr Paterson said the EU's "hostility" to new technology, driven by "powerful but misguided" campaign groups, is causing European research to "stagnate and agricultural yields to suffer".
Mr Paterson said: "Consumed by an overarching desire for bureaucratic uniformity, the Common Agricultural Policy is consigning the EU to become the Museum of World Farming.
"Its hostility to new technology, driven by powerful but misguided campaign groups, is causing European research to stagnate and agricultural yields to suffer.
"France, for example, is missing out on over 4.5 tonnes per hectare in its maize yield compared to the US, amounting to a total loss of over six million tonnes. That crop could be worth an extra £600 million, or France could free up half a million hectares for wildlife, recreation, or forestry."
He added: "Brexit should, therefore, represent a wonderful opportunity to boost productivity outside this failing model. We should embrace the opportunities of innovation, offering farmers the greatest freedom to grow their businesses and consumers the greatest choice of products, while improving the natural environment.
"We should balance the precautionary principle – currently interpreted in the most severely prescriptive manner by the EU – with a requirement to uphold the innovation principle," he said.
Mr Paterson's comments follows a speech given by Defra Secretary Michael Gove last week, who said leaving the EU provides farmers with a "world of opportunity".
Whilst he acknowledged that May's Brexit deal "isn't perfect", he said it will allow a 21 month transition period in which current market access is "completely unaffected".
He used his speech at the Oxford Farming Conference to call on MPs to support the Brexit deal, due to take place on 15 January.