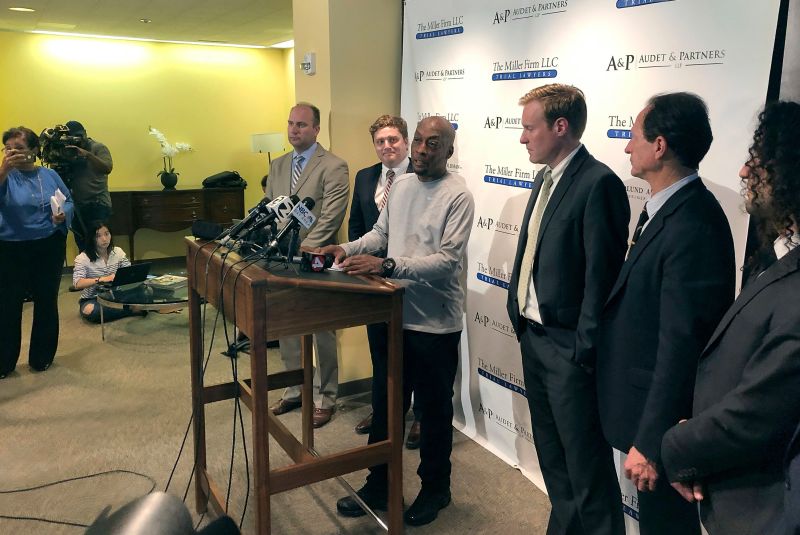 A judge has upheld a jury's verdict that Monsanto's 'Roundup' weedkiller caused a school caretaker's cancer, but drastically reduced the amount of money to be paid from $289m to $78m.
The agrochemical giant was ordered to pay $289 million (£222m) in August after they were found liable in a lawsuit by caretaker Dewayne Johnson, who was diagnosed with non-Hodgkin lymphoma after using Roundup on the job.
But in San Francisco Superior Court on Monday (22 October), Judge Suzanne Bolanos cut the jury's punitive damage award from $250 million (£192m) to $39 million (£30m). She denied Monsanto's request for a new trial.
The judge had earlier said she had strong doubts about the jury's entire punitive damage award.
In August, Californian jurors unanimously found that Monsanto acted with "malice" and that its products "substantially" caused Mr Johnson's cancer.
The lawsuit is the first ever to go to trial alleging a glyphosate link to cancer.
Mr Johnson is among more than 5,000 similar plaintiffs across the US who say that Monsanto's products have caused terminal illness.
However, the company that owns Monsanto, German agri-giant Bayer, has said that its products do not cause cancer.
In a statement the company said: "Bayer is confident, based on the strength of the science, the conclusions of regulators around the world and decades of experience, that glyphosate is safe for use and does not cause cancer when used according to the label."
It said it would "continue to vigorously defend this product, which has a 40-year history of safe use".
Monsanto spokesman Daniel Childs said that the company was pleased with the reduced reward but still planned to appeal the verdict