Net new lending by UK banks to the agricultural sector in the first quarter of 2016 fell to minus £23m compared to £500m in the same period in 2015.
In addition to difficulties in securing borrowing the agricultural sector now faces a number of significant headwinds that would result from the UK leaving the EU.
Funding Options, the online business loan supermarket, says that is it vital that UK agriculture has access to sufficient funding for investment ahead of a potentially difficult period and that alternative business lenders are helping to fill some of the gap.
Uncertainties over Brexit bring particular problems for UK farmers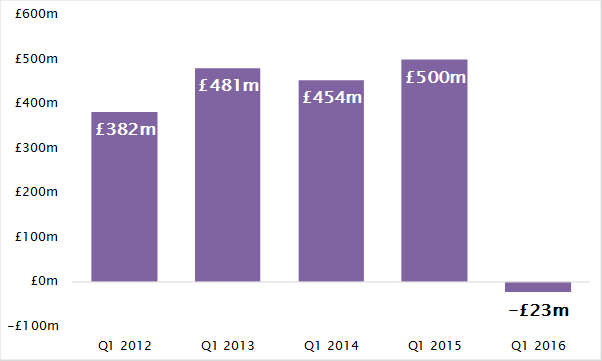 Farms in the UK receive a range of subsidies under the EU Common Agricultural Policy depending on the size of farm and land use.
It is unclear the extent to which these subsidies would be replaced in an independent UK as the Treasury would control such spending directly and be able to make cuts or reallocate how subsidies are distributed.
Some UK farms, especially arable farms, employ a significant number of migrant workers.
A weaker pound makes the UK a less attractive destination for seasonal migrant workers in the short-term which could lead to higher wage costs.
Higher wage costs for farm workers could be compounded in the long-term by the end of free movement of labour between the UK and the EU potentially leading to labour shortages.
Investment by agriculture businesses now will help weather the gathering storm
Funding Options says that investment planning now will put agricultural businesses in a stronger position to overcome any difficulties they face as a result of Brexit.
With traditional borrowing hard to secure, investment for specific improvements is on offer from alternative lenders.
Arable farmers need to invest in advanced mechanisation and machinery in order to help boost yields and productivity.
Smaller farmers should consider investments that allow production of higher margin produce such as food with improved provenance and traceability or organic food.
Funding Options says that diversification away from purely farming is an option being considered by many businesses in the sector – farm shops and leisure attractions work well for many agriculture businesses.