Outward changes to new JCB Loadall telescopic handlers making their UK debut at the LAMMA show, Peterborough in January 2016 are so subtle that even the most ardent machinery enthusiast will be hard-pressed to spot them.
JCB engineers have created a compact 'one can' solution to meet Stage IV / Tier 4 Final emissions rules. The engine's efficient combustion means there is no need for an expensive diesel particulates filter (DPF) and its additional service requirements, so there is just an SCR system to reduce NoX.
This solution is compact enough to be combined with the exhaust silencer in a single assembly housed beneath the engine hood where it is protected from the weather, mud and dust. The engine hood itself is unchanged – so visibility to the side and rear three-quarters is just as good as before.
Because the lack of an external exhaust silencer is about the only visible clue to the under-bonnet changes, JCB has added a 'Loadall' decal to the door and 'Agri' decals in bright red to identify the latest versions of the World's Number One telescopic handler!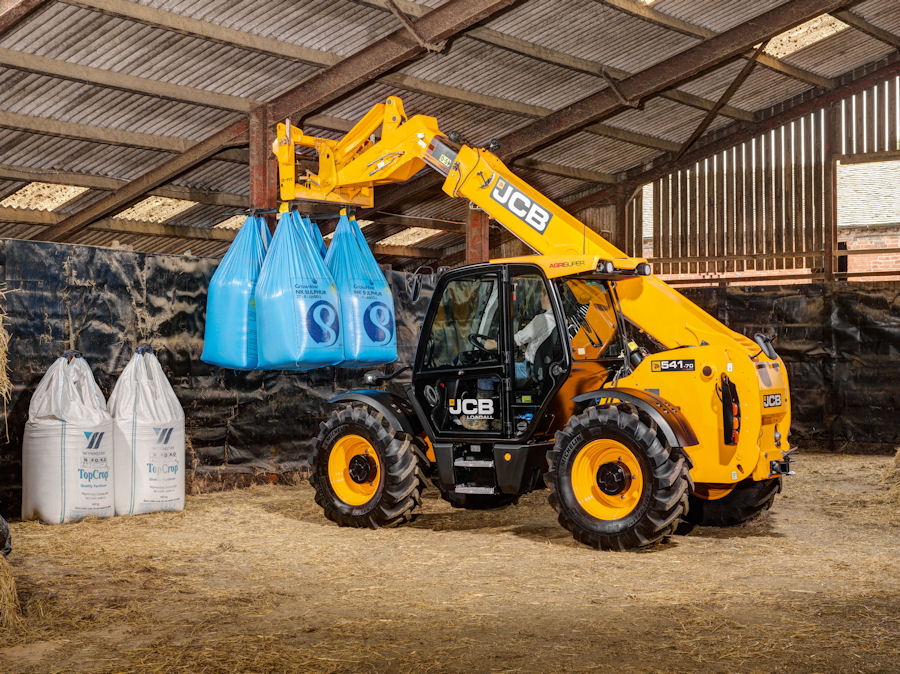 The first JCB telehandlers produced to the Stage IV / Tier 4 Final specification are the Loadall 531-70 and 536-60; the 536-70 in standard and LP (low profile) forms; the 541-70 and high-lift 535-95; and the 550-80 and 560-80 bulk handling machines.
All have 4.4-litre or 4.8-litre JCB EcoMAX T4 Final engines with the same power and torque characteristics as before and outputs of 109hp, 125hp and 145hp, so adding SCR has had no impact on machine performance. As a result, the latest machines maintain the competitive ownership costs established by their predecessors through low fuel consumption and high productivity, making Loadall handlers the most cost-effective option for efficient on-farm materials handling.
Average fuel consumption of just 5.97-litres/hr – £2.65/hr at current red diesel prices – has been recorded by JCB LiveLink telematics from more than 4,200 Loadall handlers, ranging from the 2.6 tonne, 5.6-metre 526-56 to the 6 tonne, 7.9-metre 560-80 bulk loader, while clocking up more than 2.5 million machine hours on a range of agricultural applications.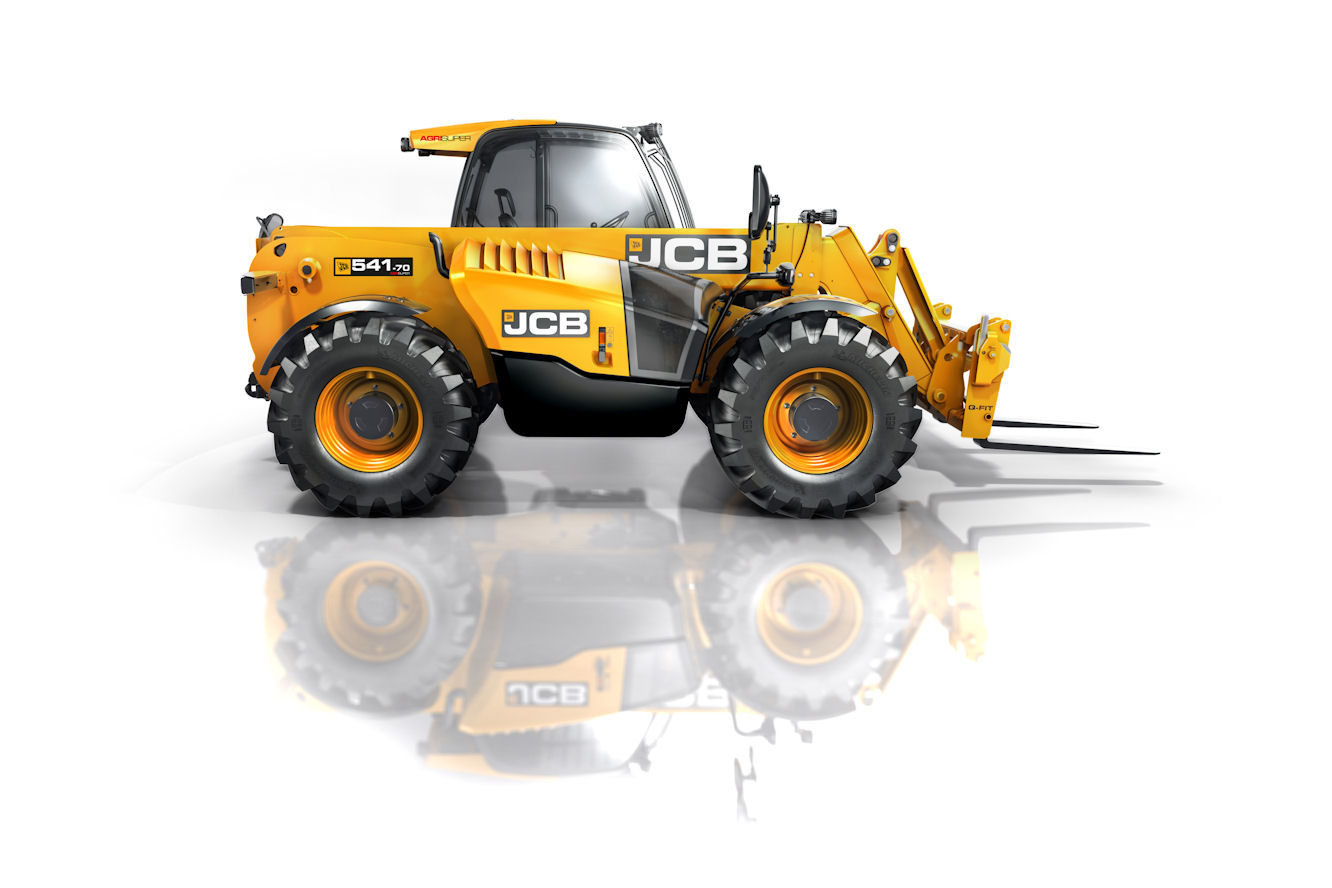 Apart from the inherent fuel efficiency of the JCB EcoMAX engine, a significant contribution is made by JCB's industry-leading Smart Hydraulics package, which includes a regenerative oil flow system that allows the boom to be lowered faster than usual at modest engine speeds. Side-by-side comparisons show this can be exploited to improve loading cycle times by as much as 20% or to reduce the amount of fuel used to move a given amount of material by 15%.
A new high flow auxiliary hydraulics option delivering up to 105-litre/min flow at 190 Bar for bale spreaders, sweeper brushes and similar implements with a high demand for oil and hydraulic power joins other Smart Hydraulics features. These include the new 'auto' mode for the Smooth Ride Suspension (SRS) boom cushioning, which saves having to switch modes with the Loadall stationary; an auxiliary hydraulics pressure relief valve for quicker and easier attachment change-over; and the Bucket Control System, which saves operators having to make repeated joystick movements to shift sticky materials from a grab or bucket.