At 7am, the start of a new day's work for Neil Lewis is much like any on a livestock
farm – the first priority is to get food to the animals. Except that for Neil and his
colleagues in the animal supplies department at Chester Zoo, there are tigers,
elephants, giraffes, chimps and hippos among the 'stock', rather than cows, pigs
or sheep.
Every morning, the four-man team distributes supplies to all sections of the zoo,
although they don't get too up-close and personal; feeding the animals is a job for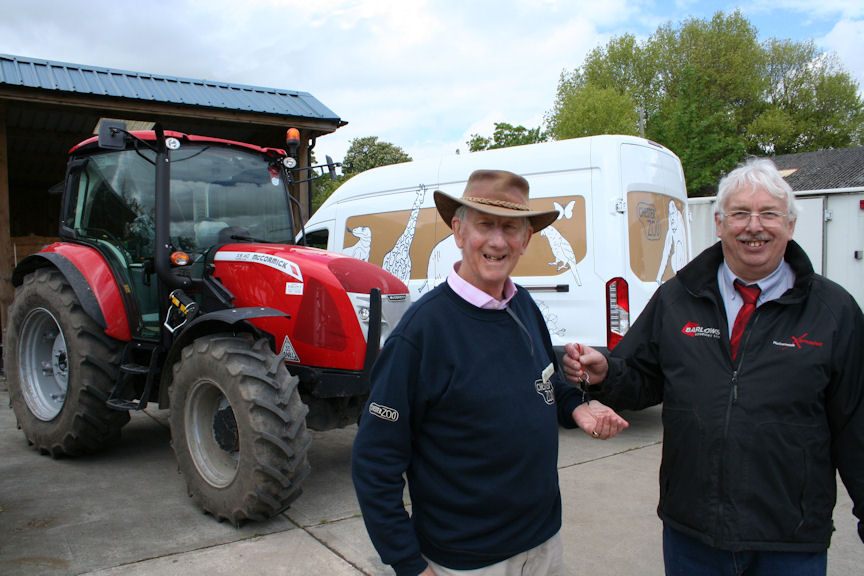 the keepers.
"But we do get the best view of all the animals every morning because they hear
the tractor coming and they're up to see us," says Neil. "There are boxes of fruit
and veg, bales of hay and lucerne, and of course various types of meat from the
cold store. We even hatch crickets every day to feed the lizards and snakes – we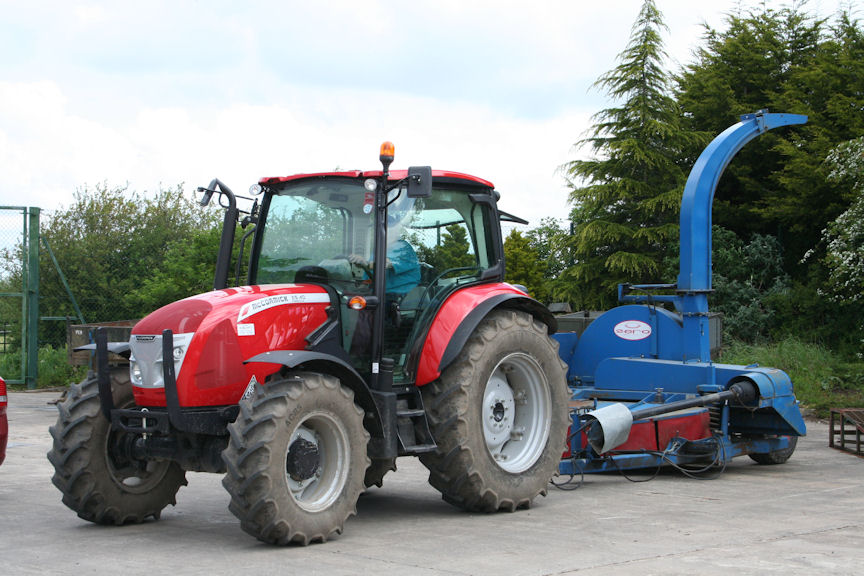 have to cater for every taste!"
The feed distribution routine is more efficient and more comfortable for Neil
Lewis, Chris Barnes, Les Nicholson and David Gifford now that Chester Zoo has
taken delivery of a smart new tractor. The 105hp McCormick X5.40 was chosen by
animal supplies manager Anthony Hutchinson after consulting dealer Barlows
Agri, based at Marton near Macclesfield.
"I happened to read a group tractor test in a farming magazine that concluded the
McCormick X5 came out very well in a number of respects," he explains. "I
contacted Paul Williams at Barlows and was impressed with his knowledge of the
products, his understanding of our requirements and the suitability of the tractor
for our needs."
The tractor needed enough power and substance to handle skip trailers that take
away the animal waste and to operate a Cheshire-built Zero mower that harvests
grass in summer. But it also had to be low enough to pass comfortably beneath
the zoo's monorail and light enough to safely cross several bridges in the park.
The new McCormick is fitted with a hydraulic loader when there are lifting,
loading and carrying jobs to do – a farmer would want to know how much muck it
can lift; being able to lift a rhino crate was the priority for Chester Zoo!
Unlike the elderly tractor it replaced, the new McCormick is more manoeuvrable,
making it easier to negotiate the confines of the zoo grounds before the public
enter at 9.30am every day, and it's also a lot more comfortable. The spacious
driver's cab has an air suspension seat, a heater for cold mornings and air
conditioning for hot days, light power steering and easy to use controls.
"It's a real pleasure to drive," says Neil Lewis. "I enjoy driving around the zoo
every morning, seeing the animals as I deliver their food. The new tractor just
makes it even more of a pleasure."
For other News and pictures of McCormick tractors from users and dealers, visit the McCormickAgriUK page on Facebook and follow McCormickAgriUK on Twitter.