The Greenside Estate, a rural investment property and one of the most substantial land holdings offered for sale in the North of England in recent years, has comes to market.
The estate, situated on the Cumbrian and Northumberland boundary, was previously owned by the Earl of Carlisle and was once part of the former Naworth Castle and Castle Howard Estates.
The two estates were separated out in 1916 and the Greenside Estate was a further subdivision from the Naworth Castle Estate.
The Greenside Estate comprises a diverse portfolio including agricultural, residential, woodland, investment, development and sporting interests extending in total to about 1,844 acres (746ha).
Farming operations have principally been livestock focussed; cattle and sheep, which have benefited from long grazing seasons.
However, there is significant potential for farm business diversification opportunities, subject to obtaining the necessary consents.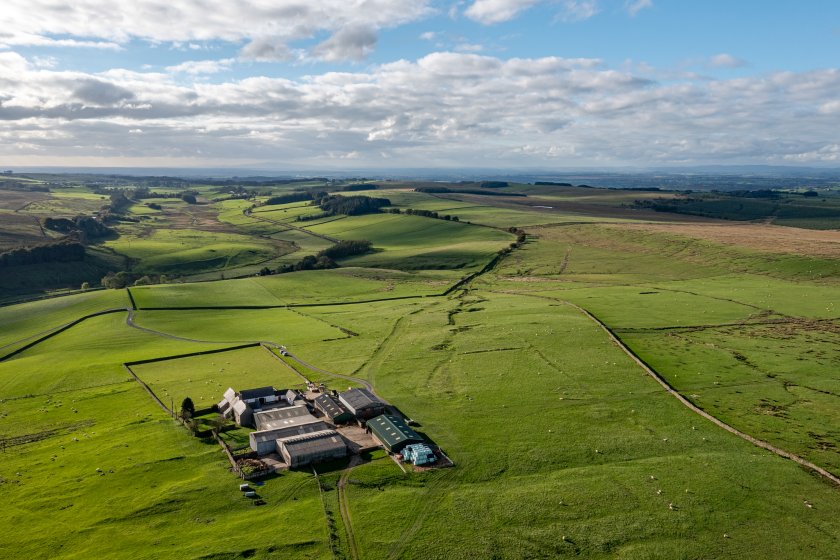 John Coleman, head of land sales at GSC Grays, said the sale included a 'substantial and versatile' rural estate, with significant carbon and natural capital potential.
"The Greenside Estate offers a diverse portfolio of rural property assets for sale from gardens and allotments to in-hand land and farms ranging from £5,000 to £1.5m.
"It offers multiple income sources including residential properties, telecommunication masts and commercial woodlands.
"It has huge potential for future development, making it an attractive investment opportunity for the right buyer or investor."
The estate is being offered for sale as a whole with a guide price of £4,795,000 or in lots, and is divided in four principle agricultural holdings currently let on secure agricultural tenancies.
There are also a number of smaller blocks of land that have historically been occupied on annual grazing licence agreements and Farm Business Tenancies (FBT) which are now available with vacant possession.