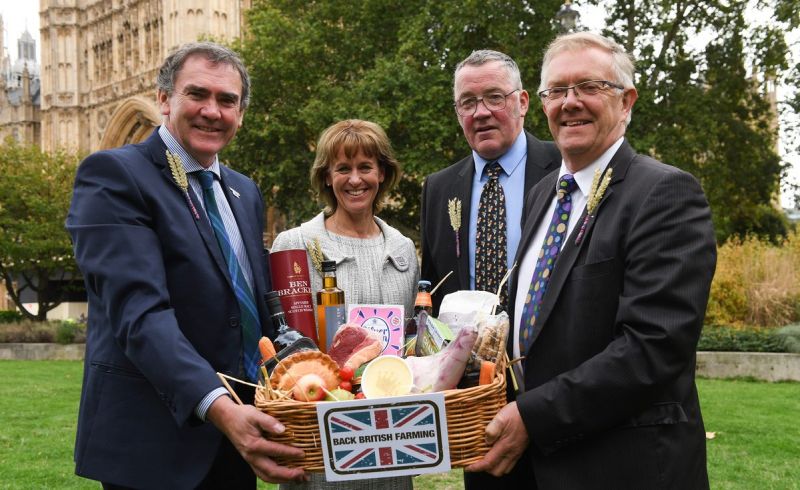 Well over 100 politicians from across the political spectrum displayed their support for the British farming industry by wearing a wheat-pin badge.
The specially made badge was created in recognition of the importance of food and farming in Britain for Back British Farming Day (12 September).
MPs from all over the country came together to celebrate the day at an NFU event in Westminster where they collected their pin badges, which were then displayed by dozens of MPs during Prime Minister's Questions.
Members of the cabinet and shadow cabinet were among those committing their support for the farming industry.
During Prime Minister's Questions, Trudy Harrison MP asked the Prime Minister if she would acknowledge the role farmers play in caring for the countryside.
Theresa May responded by assuring the House of Commons that a policy is being developed that works for British farmers.
NFU President, Minette Batters said: "Back British Farming Day is a celebration of our wonderful farmers and all they do to feed the nation, look after our iconic countryside and sustain our rural economy.
"With only six months to go until we leave the EU, it's fantastic to see so many MPs actively supporting the farming industry and helping to put food and farming at the forefront of activity in Westminster.
"Food production impacts on every section of society and the NFU is working to ensure all MPs have a thorough understanding of farming and its value to the country, so that farmers are able to continue to produce food which is safe, traceable and affordable to all.
Mrs Batters added: "It is vital that the support and commitment shown by politicians today continues after Back British Farming Day, both in their decision-making over the next few months and beyond our departure from the EU."
For the first time, Westminster swill serve approximately 9,000 "Back British Farming" meals throughout the week in all its canteens to celebrate British food.
The Back British Farming wheat-pin badge is made from British wheat and wool.