Organisers of the agricultural industry's leading farm machinery, equipment and services event have reported a record-breaking attendance at the show's new Peterborough home.
Over 900 exhibitors from around the UK, Europe and as far away as India attended LAMMA at Peterborough Arena and the East of England Showground (Jan 22/23) – using the venue's 250 acres of outdoor and indoor space to showcase their products to the 40,000 plus visitors.
Machinery and equipment worth millions of pounds from across the agricultural and farming spectrum packed the main exhibition hall – with global industry names attracting crowds to their stands around the showground and exhibition areas.
For many exhibitors, their business for the year revolves around LAMMA – and feedback from organisers is that a number of exhibitors had a record day on the first day of the show.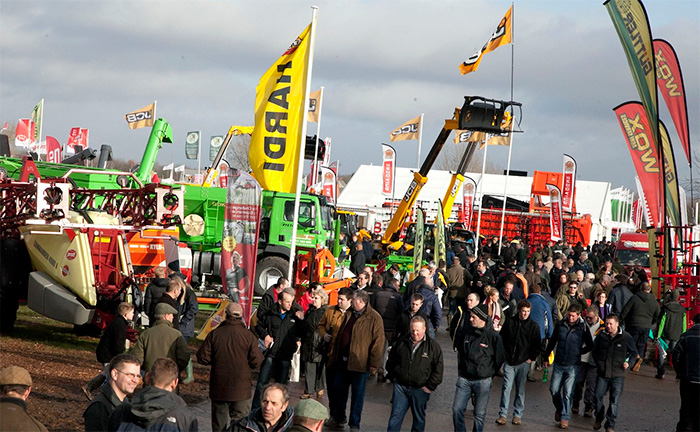 A larger venue in a central location were among the key reasons cited by organisers, Briefing Media, for moving the event from the Newark and Nottinghamshire Showground to new Peterborough location.
Briefing Media group finance director Rupert Levy said: "The event has been a tremendous success and the fact that we have moved to a central location like Peterborough has contributed to an increase in visitors, leading to a record year in terms of attendance.
"What started off as a relatively small farming show in Lincolnshire more than 30 years ago has grown into an international event. We chose Peterborough Arena and the East of England Showground as it is one of the few venues in the UK that can hold such a large number of exhibitors – with the indoor and outdoor space allowing them to show off their machinery in the best possible way.
"LAMMA will definitely be back in 2015 and we are looking to grow it and make it even better."
Keith Dalton, managing director at Peterborough Arena said: "This has been the largest show in Peterborough for many years, where not only have exhibitors been able to fill their order books at a trade event of this kind, but which has brought additional revenue into the city in terms of hotel and guest house bookings across the city, while local retailers and pubs will also have felt direct benefit.
"For us as a venue, this has been a huge coup and we are thrilled that the organisers' experience has been a positive one and look forward to welcoming LAMMA back next year."
Within the first two hours of the show opening, 9,000 cars had come through the gates and were safely parked at the venue, with head chef Gregg Pryce and his team serving 2,300 breakfasts to hungry visitors and exhibitors on the first day.