A new report which analyses the financial situation of the UK's hill farmers highlights Brexit concerns to a sector which is 'crucial' to the rural economy and landscape.
Researchers from Newcastle University have analysed the financial results from 225 grazing livestock farms in the Less Favoured Areas (LFA) of England.
The results highlight the diverse income streams that top performing hill farms are reliant on, with 44% of revenue coming from non-agricultural sources.
The results form part of the Farm Business Survey (FBS) and are included in the latest publication of Hill Farming in England.
Farms in the LFA account for 17% of England's total farmed area and over 44% of England's breeding flock, 64% of which are based in the Northern regions of England.
Classified as areas where challenging climate, soils and terrain make farming more difficult, upland farms are a crucial part of England's rural economy and landscape, generating a national revenue of £643 million last year.
Although agriculture generates the majority of revenue on LFA grazing livestock farms, it is generally a loss-making activity, once all costs are allocated to the various income streams.
The average LFA grazing livestock farm income was £19,000 last year, yet the agriculture aspect of the business averaged a net loss of £10,800 per farm.
"Perhaps more than any other sector, grazing livestock farms in the LFA are reliant on non-agricultural sources of income," explains researcher Charles Scott from Newcastle University.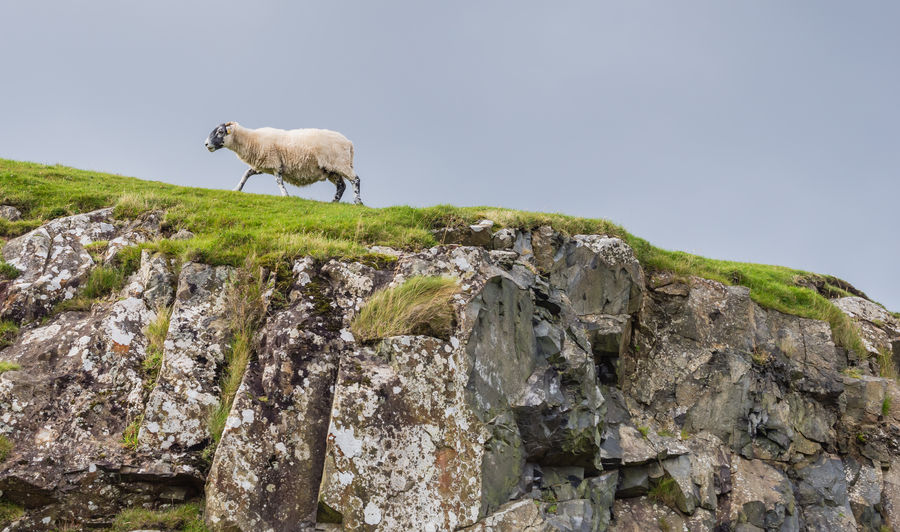 Agri-environment schemes
Last year, agri-environment schemes, including Uplands Entry Level Stewardship schemes, averaged 52% of LFA farm income, at £9,800 per farm, once all costs were allocated.
Similarly, income from BPS payments averaged £17,700 per farm, effectively making up 93% of the average LFA farm income.
If nothing else, these figures highlight the reliance such farms have on income that is currently the result of EU legislation.
Within the LFA, profitability varies greatly between farms. Specialist sheep farms in the Severely Disadvantaged Area (SDA) averaged the highest farm business income of all LFA farms last year.
However, Mr Scott highlights that this reflects the ability of these farms to recoup more from environmental payments, rather than increased income from agriculture.
"Income from agri-environment schemes was 71% higher for specialist sheep farms in the SDA, at £16,800 per farm.
"This makes a huge difference to the financial viability of the business; especially as environment schemes make up a higher proportion of total income on top performing farms in the LFA.
"A Top 25% LFA farm generally receives 16% of its total annual revenue from agri-environment schemes, in comparison to just 12% on the average LFA farm."
'Un-diversified'
Diversification is an increasingly important source of farm income, yet sheep farms in the LFA are relatively "un-diversified".
Income from diversification on SDA sheep farms last year was just £1,500, or 4% of total revenue, in comparison to 7% for the average English farm.
Mr Scott continues: "It's interesting to note that for top performing LFA farms; revenue from diversification is twice that of the average LFA farm."
Yet agriculture still makes up 56% of top performing LFA farm revenues. Top 25% farms tend to generate higher margins from farming, spending less on variable costs per livestock unit.
It's the same story with fixed costs say Mr Scott, with top performing farms generally spending less on labour, machinery and property on a per ewe basis.
"This is when benchmarking really comes in, the difference in spending may only be a few pounds per head, but it adds up, the agriculture gross margin is 45% higher for farms in the top performance group."
Top performers also tend to run more ewes on more acres, averaging a farmed area of 201ha, in comparison to 135ha on the average LFA farm.
They also have more sheep, at about 940 head, this is over 200 more than average.
With ongoing uncertainty over possible post-Brexit subsidy and environmental stewardship regimes; the report suggests that now is a good time to start preparing for the future and comparing farm business against similar LFA farms.