The Met Office has issued a red warning for snow – the highest level of warning – for parts of southwest England and South Wales on Thursday into Friday.
The warning is for a combination of widespread heavy snow and very strong easterly winds bringing blizzard conditions and drifting.
It is valid between 15:00 Thursday 1 March and 02:00 Friday 2 March 2018.
Red warnings are issued when it is highly likely that the weather will cause a high level of impact.
This is the second red snow warning issued this week but only the third the Met Office has issued since the current warning system came into force in 2011.
Other Yellow and Amber Warnings remain in place across the UK for today (1 March) and into the weekend.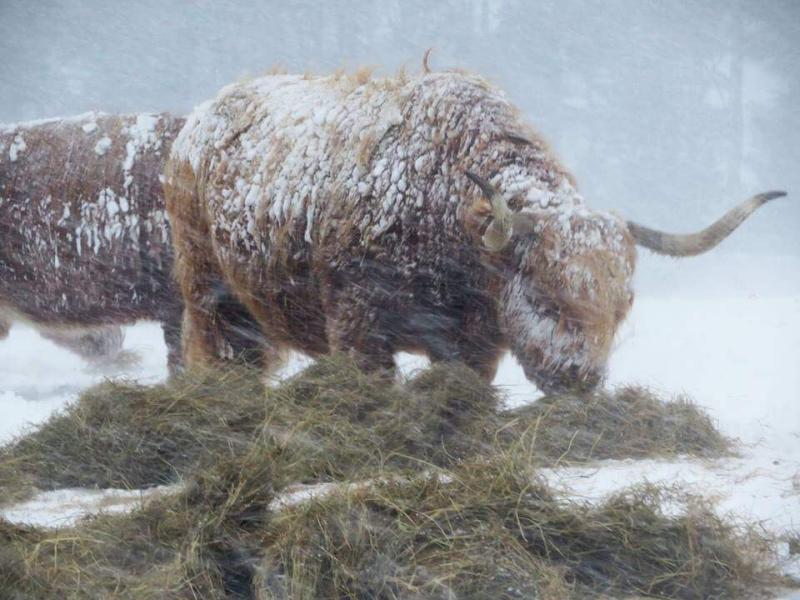 Storm Emma
Storm Emma, named by the Portuguese met service, will push up from the south through the day bringing heavy snow and strong winds.
Gusts of over 60 mph will lead to blizzard conditions with severe drifting snow a significant risk.
Extremely heavy snow is possible with some forecasts indicating there could be falls of 50cms on high ground in rural areas.
Some rural communities could become cut off. Interruptions to power supplies and mobile phone coverage are also possible.
Looking ahead through the weekend and into the following week, the cold weather is expected to remain over northern and central parts bringing further snow showers for some.
In the far south it should turn less cold, with a slow thaw of lying snow.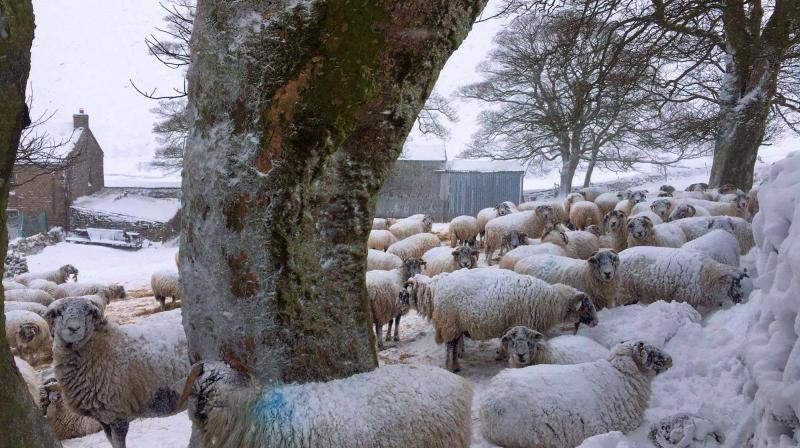 'Huge difficulties'
Rural insurer NFU Mutual said farmers across the UK are facing "huge difficulties" to look after livestock in the worst UK-wide winter weather in over a decade.
Tim Price, Rural Affairs Specialist at NFU Mutual said: "In the areas which have had heavy snow and temperatures falling below -10c, farmers are facing a massive challenge to get fodder to sheep and cattle which are out in the fields or housed in remote buildings.
"Scotland and the north east of England are currently the worst affected regions with deep snow still falling and drifting in high winds. Unusually, there has also been very heavy snow in Devon and Cornwall - including low lying areas which rarely see snow.
"Many farmers are doing their bit to help villages and towns cut off by snow by using their tractors to snow plough roads - and as part of our support for the countryside, NFU Mutual is pleased to provide cover free of charge for them to provide this as a community service."
In 2010, NFU Mutual paid out their highest ever number of claims for snow damage when heavy snowfall in Scotland and the North East of England brought down the roofs of hundreds of farm buildings.
The present conditions, with light, dry snow coming from the east means it is unlikely the insurer will see a repeat of 2010 scenario - but with more heavy snow forecast over the next 48 hours, it is important to keep an eye on depth of snow on roofs and move vulnerable livestock inside if snowfall turns wet and slushy and roofs appears at risk.
Tips for heavy snow
In the UK, properties are normally designed to cope with the weight of snow.
Hoever, rural insurer NFU Mutual has warned the rural community that they should still be vigilant - especially with deep snow - to avoid any unpleasant surprises.
NFU Mutual urges the public to check for unusual sounds. Creaking type sounds could indicate distress on your property and you should contact your insurance company or seek professional advice.
Rooves of out-buildings, barns and conservatories may not be as strong as your main building – look out for bowing or unusual creaking noises, and stay out of those areas as much as possible.
Sounds of water or dripping may indicate damaged or burst pipes, our article on burst pipes will help to know what to do in this situation.
Check your roof void. If your property has no under felt below the tiles or slates it's possible that snow could build up inside and cause damage to the loft and ceilings below.
Always make sure to have someone else present if checking the loft, and if there are any wiring or electrics that could be affected leave well alone and call a professional to check for you.
If you think that any electrics or wiring may have become wet from the snow, turn off the electricity supply at the fusebox. Switches or sockets that have become wet can be dangerous – call a professional electrician and DO NOT TOUCH!