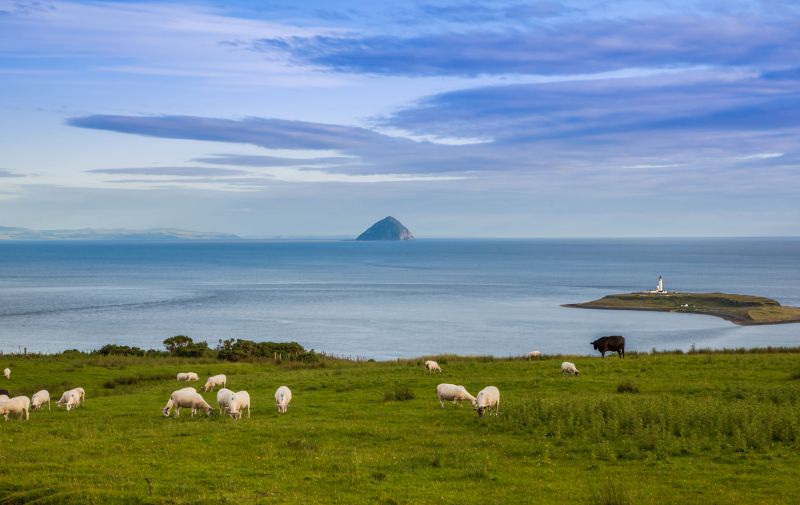 Farmers in Scotland's most fragile rural areas need clarity on how hill and upland livestock production is going to be supported in future, a rural group has said.
The forthcoming reduction in payments through the Less Favoured Area Support Scheme (LFASS) was first announced in 2015 following changes to EU rules.
Last week, the Scottish Government published changes to funding for the LFASS, stating support will be "retained at 80% in 2019 and 40% in 2020".
However, after much backlash, the Scottish Government's Rural Economy Secretary, Fergus Ewing, partially reversed this position and instead announced that this funding will remain at 80% of the current level for both 2019 and 2020.
The sheep sector have heavily criticised the cuts to hill farming support, with NFU Scotland calling the budget slash "unacceptable".
LFASS payments are seen as a vital vital financial boost to those farmers who are trying forge a living out of some of the hardest land in the country.
'Quickly progress'
The Scottish Land & Estates (SLE), a membership organisation for landowners and farmers, said it was now "essential" that the Scottish Government and the industry "quickly progress" its plans for supporting farmers.
David Johnstone, chairman of SLE, said: "This is not a Brexit issue, however – the future of support for Scottish agriculture needed to be addressed regardless of our future within the EU.
"Whilst SLE has been reiterating its position on support for upland farming and land management in meetings with politicians and civil servants, this issue has almost certainly received less public attention because of Brexit.
"Any future support must consider what we want achieved from Scotland's land and the best way of funding that. Land managers are well placed to contribute to the delivery of climate change and biodiversity targets with the right support as well as improving productivity of food, fuel and other goods.
"There are some areas where farming will always struggle to be profitable, but where that farming activity performs several important functions for the environment and society then support is clearly justified," he said.
'Coherent strategy'
Scottish Land & Estates added that it welcomed other announcements, including a planned Scottish Agriculture Bill, but said forming a 'coherent' agriculture and land use strategy was required before legislation was introduced.
Mr Johnstone added: "We are supportive of an agriculture bill for Scotland which if properly constructed can enhance the future of the industry over future decades.
"That legislation, however, needs to be underpinned by a thorough land use strategy which takes account of not just agriculture but other land uses such as forestry, sporting and tourism.
"We don't have clarity on the timescale for the bill – nor do we know about public support for land management after 2024 – but the sector and government needs to start deciding what it wants to achieve as soon as possible to enable the best possible legislation to come into force," he said.