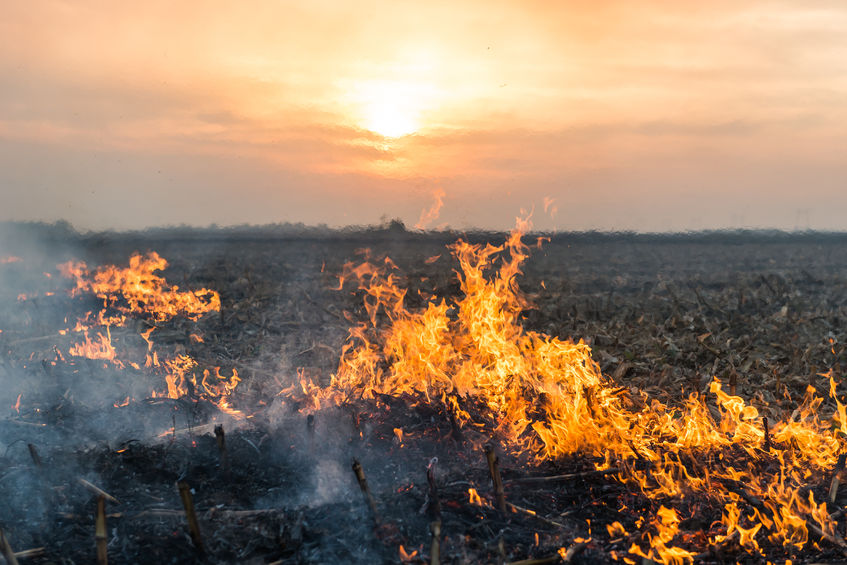 A rise in farm fires has been reported prompting farmers to be asked to check their evacuation procedures.
Claims rose by an alarming 14% to £47.9m in 2015, according to insurer NFU Mutual.
The most common cause was electrical faults, which were responsible for almost half of 2015 fire claims, followed by arson and mechanical failures.
The south of England and East Anglia were the worst affected regions last year, followed by the North East.
"Fire remains one of the greatest hazards to the lives of farmers and with claims peaking in August and September, it's important to be alert to the risks and have plans prepared and shared with family members and staff," said Tim Price, NFU Mutual Rural Affairs Specialist.
"The scale of these claims shows how important it is to take all possible steps to prevent fires breaking out, and to have clear plans to evacuate people and livestock safely in the event of a fire.
"Also, it's vital to make sure you have the right sort of fire extinguishers maintained in good order so you can fight small fires safely."
Around 750 pigs were killed in a huge barn fire in Bormham, Wiltshire in July this year.
Dorset & Wiltshire Fire and Rescue Service was called to the farm in Brick Hill at 8.55pm and found two 60m x 10m barns containing livestock well alight.