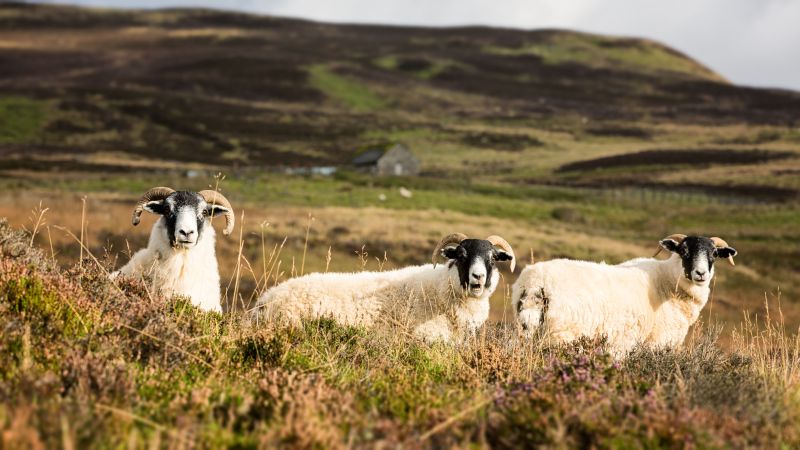 More than 30 sheep worth over £1,000 have been stolen from a farm in Moray, with police now asking the public for more information.
The sheep, Scottish blackface ewes, were taken from a farm near the B9103 Lossiemouth to Sheriffston road.
The theft is believed to have occurred sometime between mid March and 12 April.
PC Richard Broadley said: "The theft of such a large number of sheep would have required planning and the use of vehicles to transport the animals away from the area.
"I would urge members of the public who saw anyone or anything suspicious between the dates in question to please get in touch if you think your information could help."
He added: "We take rural crime extremely seriously as part of our day-to-day policing duties in the north-east and I can provide every assurance that crimes of this nature will not be tolerated."
Livestock theft is seen as incredibly difficult to protect against, and farmers are becoming increasingly agitated as criminals get away with their crimes.
It follows news of the police charging just one person last year in relation to livestock theft. Figures show nearly 10,000 sheep were stolen by livestock rustlers in England and Wales in 2018.