A south Yorkshire dairy farming family is pulling out all the stops to promote their Open Farm Sunday event this weekend – June 7 – and to entertain visitors.
Eddie Andrew is an enthusiastic user of social media to drum up interest in the farm's milk amongst consumers and retail outlets in Sheffield, which is on the doorstep of the farm at Dungworth.
It's promoted on Twitter and Facebook, and on the farm's delivery vans, as #SuperfreshMilk under the Our Cow Molly brand, emphasising its low food miles credentials and freshness as 'milk collected from the cows this morning and in your coffee within hours'.
Increasing sales of fresh milk and ice-cream to local shops and cafes, as well as the farm shop, has led to a big investment in a new dairy to increasing processing and packing capacity.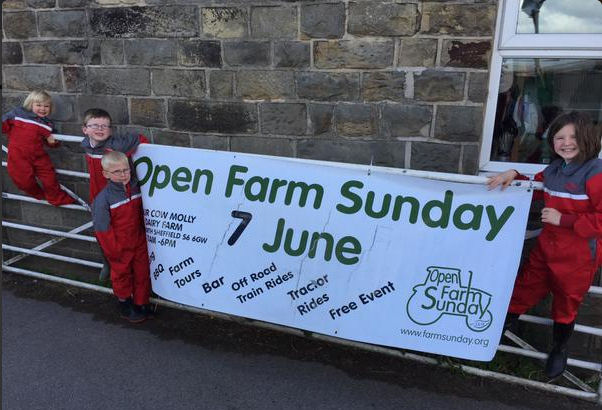 Eddie Andrew has put the same enthusiasm into promoting Open Farm Sunday, with the farm's new McCormick X6.420 tractor delivered just a few weeks ago playing a key role as an attraction.
On the day, adults and children alike will be encouraged to dress like farmers in a set of bright red McCormick overalls and tweet pictures of themselves posing with the tractor; the best 10 entries in the Farmers Fancy Dress photo competition will win a prize, which could be a McCormick hat or model tractor.
McCormick tractor distributor AgriArgo UK is supporting the initiative and so is Barlow's of Henbury, the dealer that supplied the new tractor, which normally spends its time handling all the farm's routine jobs – spreading slurry and fertiliser, harrowing the grass pastures and conservation ground, and running a trailer from field to pit when the silage contractor is chopping grass for the herd's winter feed.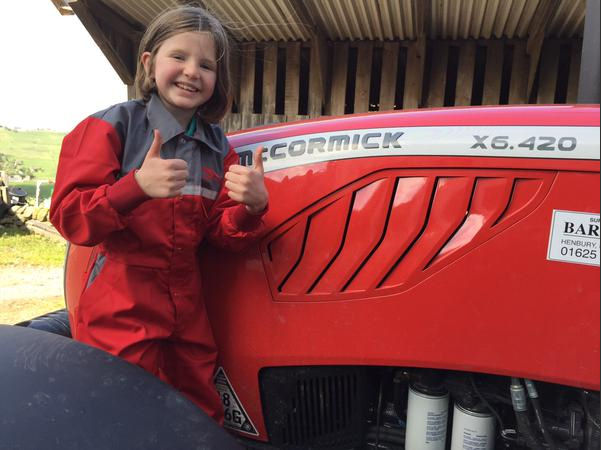 The new X6 design is a more advanced successor to the X60 and MC ranges that preceded it, with added features for increased productivity, a new cab interior for greater comfort and driver appeal, and lower running costs through longer engine service intervals.
There are three models in the X6 range, stretching to 140hp. The X6.420 at Cliffe House Farm has 111hp when working with a plough or cultivator or pulling a trailer or slurry tanker in the field. But out on the road, the 4.5-litre engine can produce a bit more muscle – 121hp – for added performance and productivity.
In preparation for the Open Farm Sunday photo contest, the Andrew family children obviously enjoyed their chance to dress up and pose with the new tractor!
See more on the Eddie Andrew page on Facebook and @OurCowMolly on Twitter.
For other News and pictures of McCormick tractors from users and dealers, visit the McCormickAgriUK page on Facebook and follow McCormickAgriUK on Twitter.