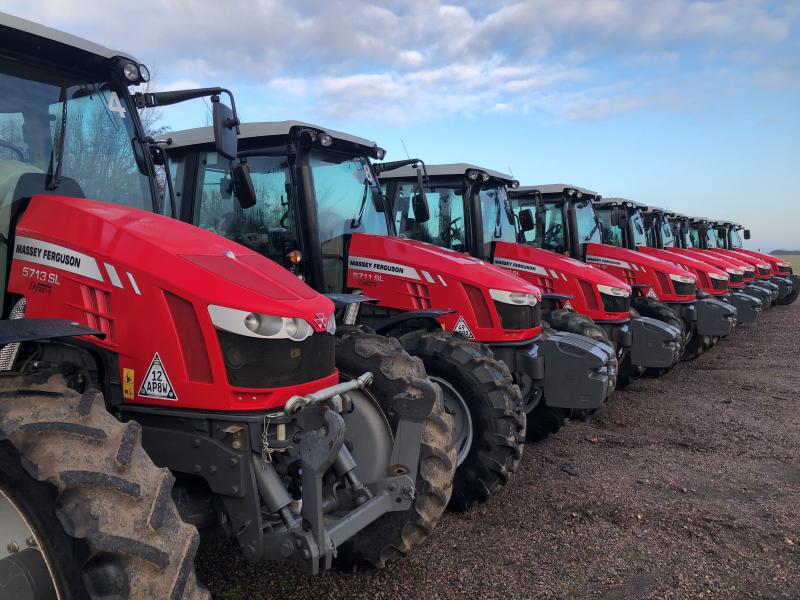 Spanish people remain the strongest overseas buying force at UK second-hand machinery auctions, with one buyer purchasing 22 tractors in excess of £500,000.
Auctioneer Cheffins has released their Q1 review for the second-hand machinery trade this year, which is a combination of its on-site sales and those at the Cambridge sale ground.
Sales of second-hand machinery have topped £9.9 million at Cheffins Cambridge Machinery Sales and on-farm auctions in Q1 2018 as favourable exchange rates continue to draw overseas buyers and UK farmers look to cut costs.
Around 80 per cent of stock sold at the Cambridge Machinery Sales is destined to overseas, with buyers from around 30 different countries competing for the best kit.
The Spanish remain the strongest overseas buying force as their demand for tractors, particularly John Deeres, is tantamount to insatiable.
For example, in a recent auction one Spanish buyer purchased 22 tractors spending in excess of £500,000.
Closer to home, with a stronger dairy sector in Ireland than in England, the demand and prices paid for circa 100 horsepower tractors has increased as trade improves.
As prices for new machinery continues to rise and the future of UK farming remains uncertain, Cheffins have also seen growth in domestic purchasers turning to second-hand options as a cheaper and more viable alternative since the Brexit vote in June 2016.