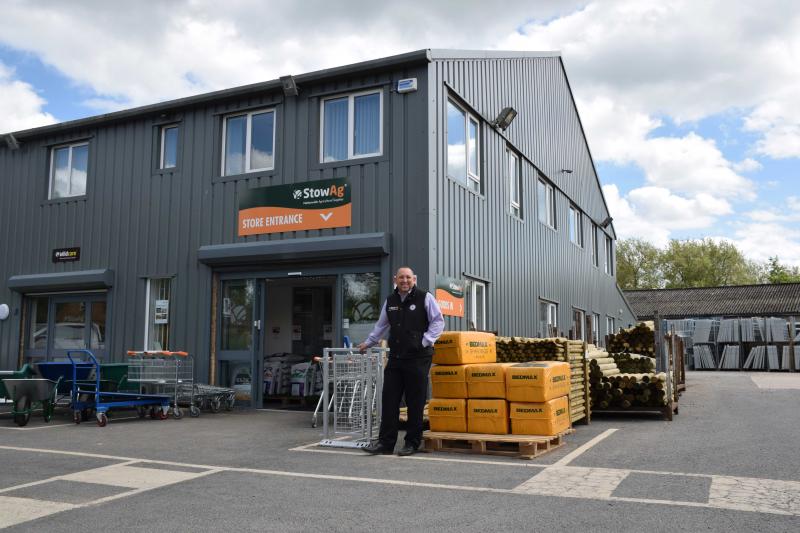 Dave Taylor, formerly of Countrywide Farmers plc, has joined Cotswolds-based agriculture supplier, StowAg, in the progressive role of head buyer.
Dave joins StowAg with a wealth of experience and an exceptional enthusiasm for purchasing. Since his appointment at the beginning of June he has quickly gained an overview of all product areas.
He will be working with suppliers to create mutually beneficial partnerships to provide added value, growth and expansion with a focus on more competitive pricing.
He is "delighted to have joined such a good traditional family-owned agricultural business with a great range of products supported by quality service to provide all customers with a very positive experience".
A highly regarded figure within the agricultural industry, Dave maintains his position as current registered suitably qualified person (R-SQPs) representative on the Animal Medicines Training Regulatory Authority (AMTRA) Council and is a board member for the Animal Health Distributors Association (AHDA) (having served as chairman from 2007 – 2010 and vice chairman from 2010 - 2018). Dave provides AMTRA training for both new and existing SQP's.
His commitment to progression within the agricultural sector is indisputable. As senior agricultural category manager at Countrywide Farmers plc Dave developed key business partnerships with his suppliers which he will continue to do with StowAg.
Established in 1969, StowAg is a traditional family-owned farming supply business that now has over 13,000 product lines in store. The StowAg range includes everything from animal feed and handling equipment to timber, fencing and maintenance essentials.
The company's unwavering commitment to back British farming and to provide an "exceptional customer experience" is evident.
The appointment of Dave and the recently expanded team of SQP's complements the existing team which demonstrates exceptional levels of product knowledge and passion for customer service.
The farm visits offer individual advice and free quotations for animal health plans, fencing, gates, and livestock equipment.
Contact Dave Taylor or the StowAg team on 01451 830 400, or email sales@stowag.com. The impressive range of products and service can be viewed on the website at www.stowag.com