A new survey has revealed that the vast majority of British consumers believe it is the responsibility of businesses and the government to make food fair.
The research, by GlobeScan, shows 92% of shoppers said food companies should ensure food production is fair and sustainable, whilst 85% said they expected the government to take responsibility for this.
Consumers also want the people who grow their food to be protected from unfair trade such as low prices - 63% believe UK farmers and 64% believe that farmers in developing countries are underpaid for their produce.
Whilst two-thirds (65%) believe that responsibly produced food is more expensive, 58% would be willing to pay more if they knew products were delivering a better price and fairer wages for farmers and workers, closely followed by environmentally-friendly food production at 53%.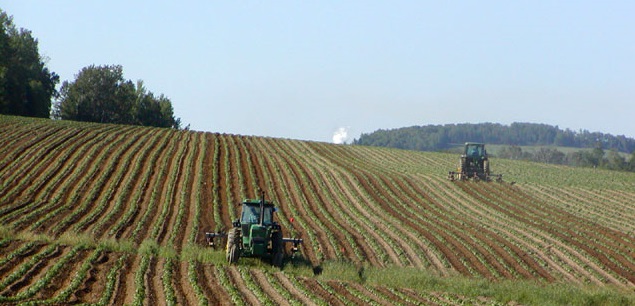 However, although consumers recognise a link between low prices and unsustainable food production, only 43% connect this with the future availability of food and 55% understand the risks posed by climate change to food supply chains are significant.
However, three quarters of respondents (74%) agree that for future generations, action is needed to ensure sustainable food production.
Shoppers believe that avoiding child and slave labour should be priorities for the government in improving food production, followed by food safety and safe working conditions for producers.
'Prioritise farier, greener, more sustainable food'
Michael Gidney, CEO, Fairtrade Foundation, said British people are giving a "strong message" to companies and the government about the kind of trade the public want to see.
"More than ever, they must prioritise fairer, greener, more sustainable food production," Mr Gidney said.
"Therefore progressive, responsible businesses will want to respond to their customers' desire to see them treat farmers and workers fairly.
"And the public's views on the importance of ensuring the human rights of farmers and workers is a clear sign to the government to prioritise these issues and improve working conditions across supply chains", Mr Gidney concluded.
This research was carried out by GlobeScan, an independent research consultancy.
Fieldwork was conducted in June 2016 via an online survey of 1,004 consumers in the UK, weighted to be nationally representative by age, gender and region.