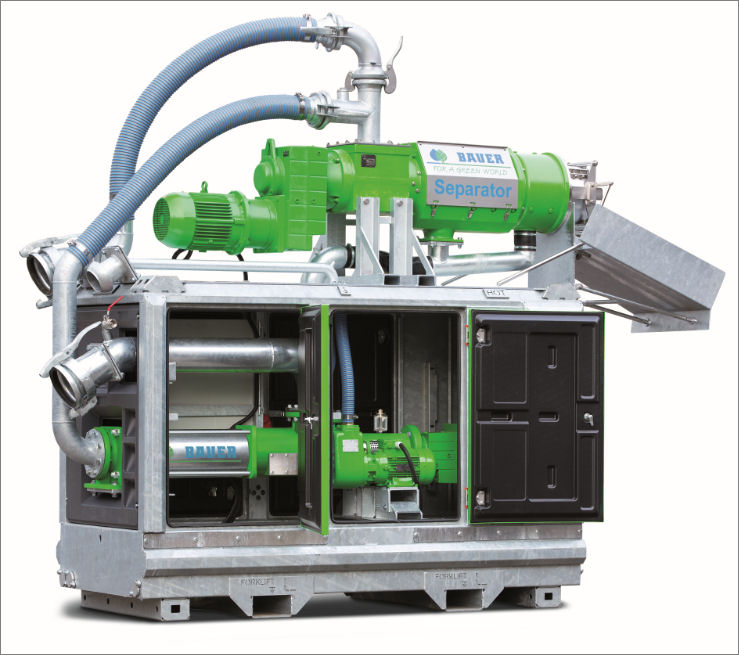 A unique slurry separation system that can be used in different locations will make its UK debut on the Bauer stand (B63) at LAMMA 2015 alongside a range of crop irrigation and slurry handling equipment.
It's a self-contained unit that could be used on a farm with more than one dairy or pig unit, and contractors could use it to bring the benefits of separation to smaller farms, says Adrian Tindall of Bauer in the UK and Ireland.
A Bauer screw press separator is mounted on top of an enclosed galvanised steel cabinet that houses the intake and discharge pumps and an electronic control unit.
Typical throughputs for the different separators available are up to 30 or 40cu m per hour at 32% dry matter. A higher-spec 'Green Bedding' version will consistently produce material from cow slurry at 36% dry matter for use in cubicles.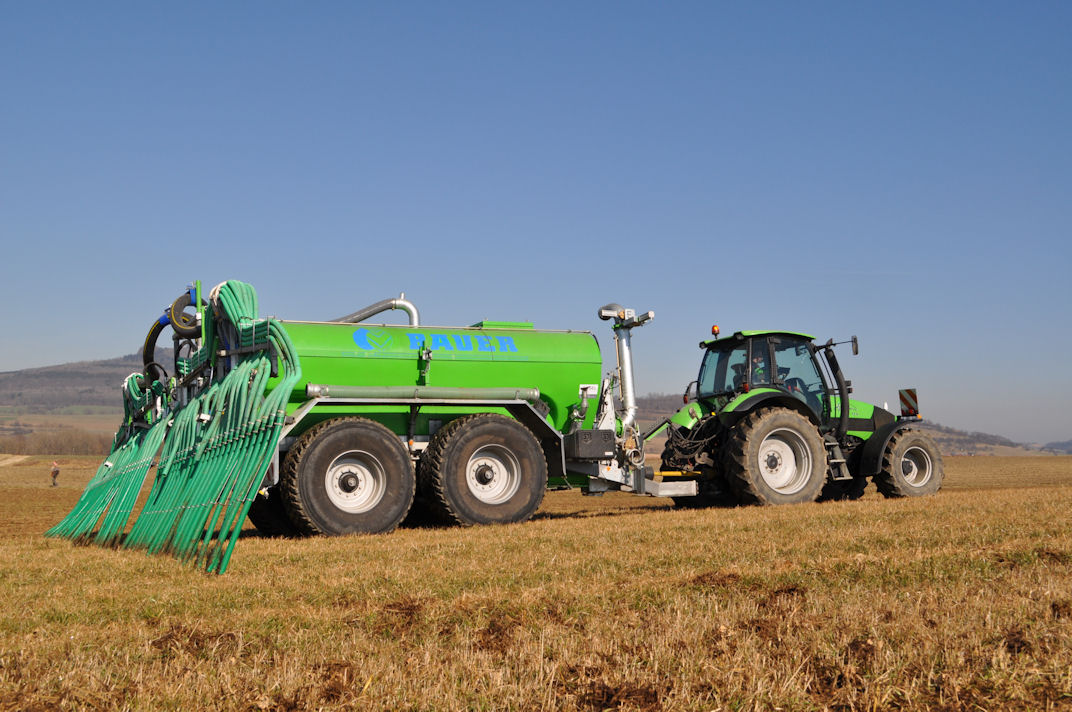 The new outfit will be shown alongside Bauer's regular separators and pumps as representative of a comprehensive slurry handling equipment portfolio that also includes tractor-mounted slurry stirrers and field tankers for slurry and AD plant digestate application.
The tankers are now being supplied direct to professional operators (with dealer service and parts support) to ensure correct specifications for the needs of individual users.
There are sizes from 10,500 to 24,000 litres on a galvanised steel chassis with low centre of gravity for good stability and large flotation tyre options. All have a corrosion-resistant hand-made polyester tank.