US-made tractor Case IH Steiger/Quadtrac 620 is the world's most powerful tractor at an incredible 692 hp, beating the Porsche 911 GT2 RS in performance.
Big tasks require extraordinary machines. They pull, drag and plough through every field. Machineseeker.co.uk, an online-marketplace for used machinery, has created a ranking of the world's most powerful tractors.
They are called bulldogs, tugs or farm tractors: these powerhouses reliably master the toughest operating conditions on the largest fields and construction sites around the world. The strongest tractors pump out up to a whopping 692 hp at maximum power to handle these challenges.
The first place in the ranking goes to the US tractor Case IH Steiger/Quadtrac 620. The industry leader weighs over 52,910 lbs and uses chain drive, and its tank capacity of approximately 500 gallons corresponds to about 15 full bathtubs.
It has set new records at the University of Nebraska Tractor Test Laboratory (NTTL) in the United States, the verification facility for tractor manufacturers' performance claims.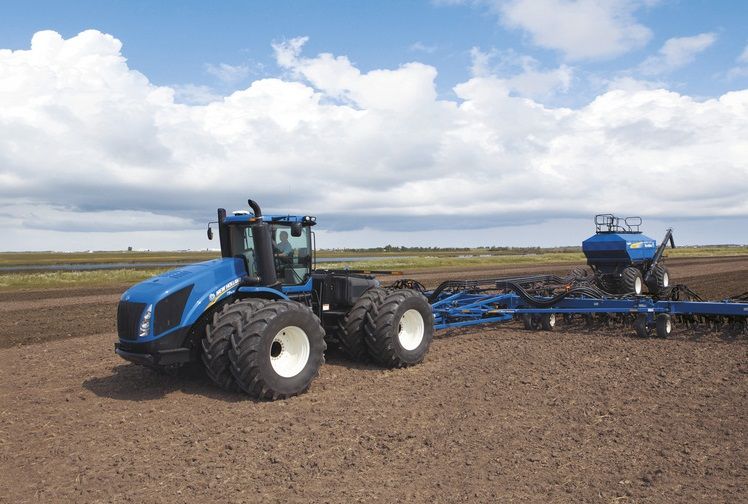 Results from the tests on the Steiger 620, the wheeled equivalent to the Quadtrac 620, have shown officially that the machine is the most fluid-efficient and highest drawbar horsepower tractor in the world.
New records set by the model include those for drawbar fuel efficiency, drawbar horsepower and maximum pull. In each category the Steiger 620 outperformed all tractors previously tested at the facility.
The second-placed New Holland T9.700 has only ten hp less and delivers a whopping 682 hp. Instead of a chain drive, New Holland has given the blue giant eight tyres.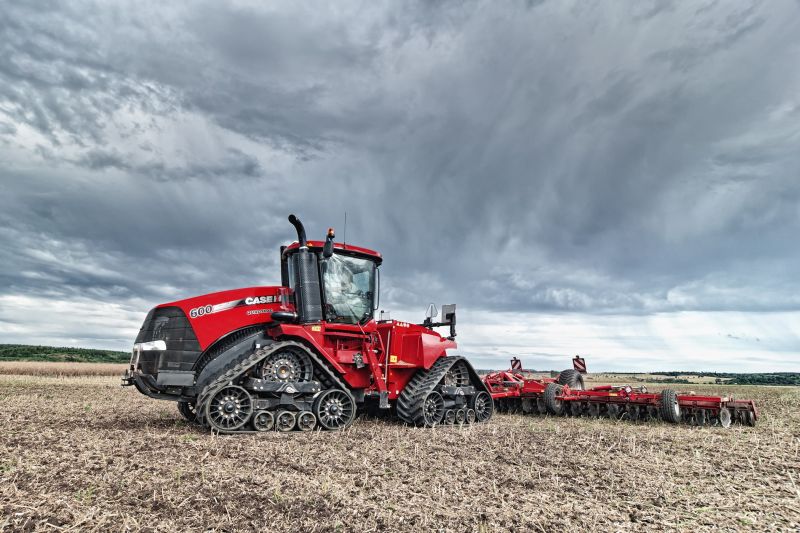 Coming third in the ranking is the Case IH Steiger/Quadtrac 600. It delivers up to 670 hp with a weight of 48,500 lbs, and its tank holds 1,880 litres of diesel.
The John Deere 9620RX narrowly misses a podium position with the same power of 670 hp. With a net weight of 55,100 lbs, it weighs 6,600 lbs, more than the third placed.
"With an impressive maximum torque of roughly 2220 lb-ft these machines have sufficient power to pull heavy trailers and ploughs through any terrain", said Thorsten Muschler, founder of Machineseeker.co.uk.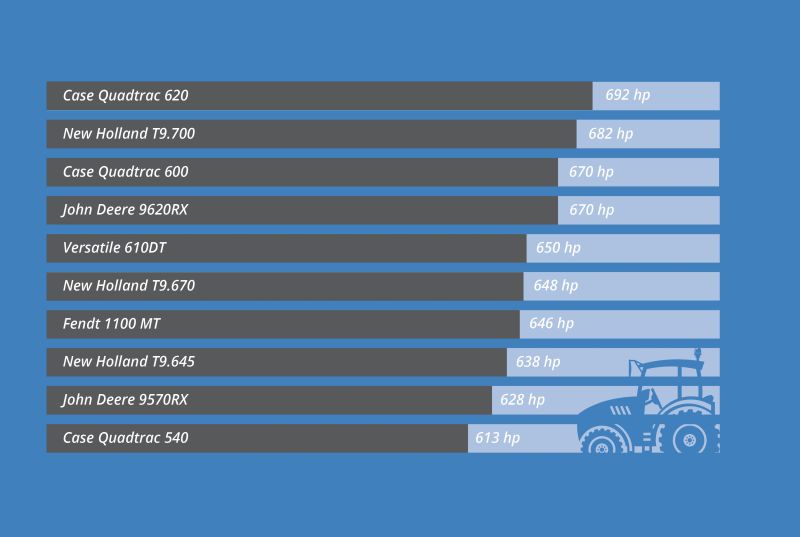 "Digitization is advancing in agriculture Fully automated tractors already use agricultural GPS systems to operate efficiently.
"The driver predominantly takes on a monitoring role. Used machinery can easily be retrofitted with this technology," he said.