A Welsh fruit and vegetable grower has hailed a Ukrainian irrigation system as 'revolutionary' following a successful trial of the technology this year.
Anglesey-based Snowdon Valley Farm has tested the Adam's Water technology as part of a UK first, seeing an increase in the size, quality and yield of fruit and veg.
Farmer Warren Priestley, who launched the farm two years ago, says the process destroys complex compounds of mineral fertilisers for better availability of nutrition, accelerating plant growth and fruit ripening.
It also improves the quality of saline, irrigation water, reduces the harmful effects of hydrocarbons on the plant and could lead to a 10% increase in yield.
"We are incredibly honoured to have been the first farm in the UK to use the Adam's Water technology and have noticed a difference in our produce, particularly the tomatoes and cucumbers," said Warren.
"We split the polytunnel into two halves and on the side using this process there was on average a 10% increase in size, and much more with certain varieties.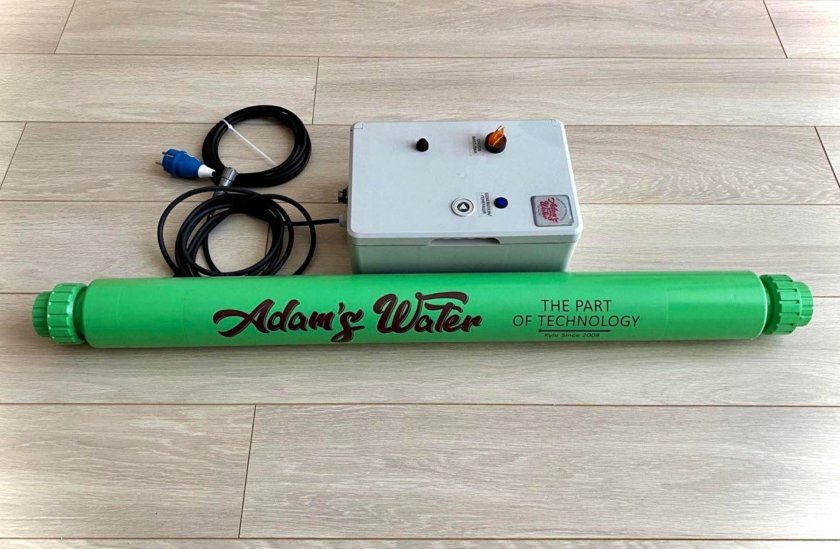 "It has also allowed us to weigh the produce, check the data and feed that back; we saw an immediate impact and because the produce lasts longer and there is superior growth it allows you to push the season a little longer."
Warren's business is a small operation, but this could work on a much larger scale as he says "there is no limit to the effect this will have on the sector".
"It is so simple to install, you just plug it in to main supply, add water and fertiliser and the feed becomes almost super-charged, you get faster growing plants, they're a better quality and more resilient.
"As a result, we've been able to experiment and try different things, and after taking the tomatoes – our Y Ddraig Goch (Red Dragon) variety is very popular – to local restaurants they could also see the benefits."
Warren now plans to slowly increase his operation and eventually plant a 'food forest' featuring a combination of local and national varieties of fruit, vegetables, and microgreens.
"We want to attract visitors to the area and promote the 'grow your own' ethos, especially given soaring costs at the supermarket," he said.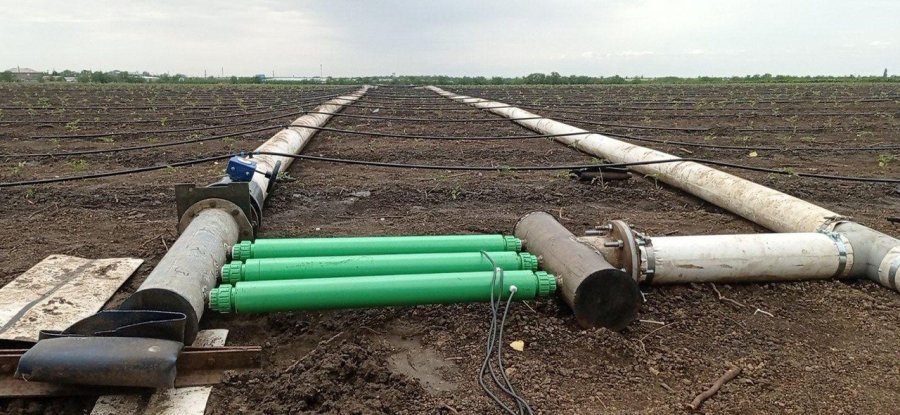 "The Adam's Water system will definitely help us to realise that vision, and there's no doubt it could help others too."
Tech Tyfu senior project officer David Wylie said the project – driven by Menter Mon and Business Wales – could be a 'game-changer' for growers across the country.
"This is a brilliant innovation and the team behind it are keen to collaborate with farms and growers, especially given reports indicate just 6% of fruit and veg sold in the public sector in Wales is grown in Wales.
"We want to increase that number and encourage more and more people to buy local, to support independent producers and embrace sustainability.
"Adam's Water could be a real driver for that, reducing harmful effects of hydrocarbons on plants, increasing yield, and improving the quality of saline, irrigation water – it is an amazing concept, and it works."